Little Sholac
(?)Community Member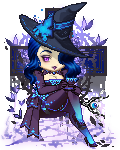 Posted: Sun, 07 Oct 2012 15:09:42 +0000
Finally able to get into a sound sleep, Hramn became oblivious to what was around him. Even the wolves that may have past him while he slept would have gone unnoticed and not cared for. His body stayed a bit more curled up then normal, only because he was using the tree trunk as a was of protection. It was because if he stayed close to the size of the tree trunk, he hopefully wouldn't be stepped on by careless or just plain stupid wolves. A soft growl escaped him as a dream went through his mind, pictures of his lonely pack life before Mujihi seeming to be on a reel that spun in front of only his eyes. The sight of his past caused his body to tense, the claws digging into the dirt as he did. Soon though they passed and he was once more in a peaceful state of mind as well as a peaceful sleep.

When Faylen came up towards him, he knew nothing of it. If anything he was fast a sleep and probably look like a large ball of fur. Though even then he wasn't expecting to happen with what had happened right after Faylen came close to him. A white paw was brought down on his head, it feeling like he was hit with a hard whack. Growling lowly he let his eyes slide open until they could clearly see the Iota in front of them. He fell silent and forced his body up in a sitting position, his head ducking below her's in respect. Staying quiet for the first few moment, Hramn thought of what needed to be reported to his superior. It soon came back to him and he looked towards Faylen directly before speaking. "Everything was fine last night and no scent of intruders where around the near by area. Though I stayed closer to the den last night, not wanting to allow anyone to get near it. It seems also the rabies has completely disappeared from the area, thankfully on that one. But all and all ma'am there is nothing of real concern to report." Once he finished he let out a soft yawn, his body still trying to wake up completely.

Though moments after he gave his report, he ended up laying back down on the ground. This time his paws extended out while he laid on his side and started to drift in and out of a light sleep. With another yawn escaping his maw, his feet and legs pushed out that much farther away from his body. His eyes open only long enough to get one last look at Faylen as he spoke. "If we are done now, may I take my nap Faylen?" Once he finished his words, his eye lids slide shut once more and he was trying to keep himself awake long enough to hear Faylen's reply. But it wasn't an easy task to be done and soon he had failed it and was fast asleep once more in front of Faylen. The long night of patrolling had caught up to him and staying awake after it was damn near impossible for Hramn. Though if Faylen pushed him into doing it, he would find a way to make himself alert enough to appease to her wishes. Not that they would truly matter to this lazy brute any more then they already did at this point, which is not much. Still he slept soundly, not even sure if Faylen was still near and about to whack him once more or if she had left and allowed him to rest.
_________________________________________________________________________________________________________________________________________________________________________________________
Location:

[ Just Outside The Sitter's Area ]

//

With:

[ Faylen ]

//

Feeling:

[ exhausted ]

//

Thoughts:

[ Sleep is good ]

//

Word Count:

[ 605 Words ]

//

OOC:

[ Hope this is okay Lady ]