Oreylis
(?)Community Member
Posted: Sat, 14 Apr 2012 11:14:13 +0000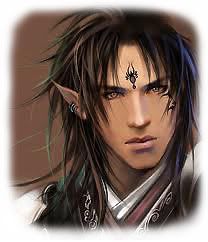 Marcus Varnellius Clegane
Location: The Summer Home
Condition: Slightly Injured (Right shoulder - Stab wound, Left knee - Bruised and bleeding slightly)
Interacting with: Rose and Alex

Marcus watched as Alex approached him, a furious glare was given to him through the mask that he wore. When Marcus felt Alex grab his shirt, he looked sharply in his eyes.
It was understandable that a man be so protective of his sister, but this reaction was reckless, and completely unlike how a royal was expected to act.
The servants were watching at the outbreak, and it would be foolish to begin a brawl. Even in Marcus's injured state, he could fight if he had reason to, but this would be a pointless feud.
"If you want to know what happened, then ask Rose yourself."
Even with the objects floating around them ready and aimed right at Marcus, he wasnt so much in the least bit scared.
He had endured battle after battle, and even a month in harsh captivity that this event felt like any other battle would have. You either win or you lose, if you win, then you must explain yourself, and if you lose.. well, you die..
Marcus stepped back pushing Alex's hands off of his shirt, the gesture wasnt a taunt or instigating move, but rather him avoiding a possible futile situation..
"You and I both know, that even if I speak the truth, you wouldnt believe a word that comes from my mouth... Simply because of my last name.."
In Marcus's eyes, Alex was reckless and appeared to let his emotions get the best of him. It wasnt necessarily a bad quality, and could be a deadly one if tamed, but that was the problem.. It didnt appear as if Alex had tamed it..