Alrias
(?)Community Member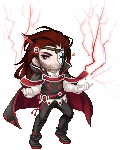 Posted: Mon, 04 Jul 2011 05:52:30 +0000
There are only a few rules to list here on the use of this OOC board.
1. As always, keep cursing to a limit.
2. No cybering or any other explicit material as such on here.
3. Be respectful of other members.
4. (For outside rp thread owners) Do NOT dump your advertising in here. It is not the place for it, nor welcomed.
Other then that, enjoy!
Click here to return to Realm in Between
-------------------------------------------------------------------------------------------------------
[Shorter for now as a skeleton, and will build upon it later.]
Life. Such an unexplained, and seemingly endless thing. No one knows exactly what it is. Is it a tangible object? A train of thought? An emotion? Or perhaps even an idea or perception? In the end, it does not really matter, but there is one thing that does. It is that no one ever wants to lose their freedom of it, and the right to live it. But now, the same plain and boring lives of average citizens is now under threat by a very strange, and surreal enemy. The said enemy being the past, but not even only that. The unknown and unremembered enemies of said past has taken a rise, and now seeks to tear the frail fabric of time in intention to forge their new destiny by altering the past they exist in. A powerful dark lord, despised and defeated long eons ago, taking the name of "Erus", has finally arisen in the modern world to take his place again amonst the living. That is to be thanked for the unending persistance of his very few followers left from the Prior war, which had caved themselves off from everyone, and slowly poured their magicks into him for over many millenia through ritual. Finally seeing that the pieces were right to play again, he made his final and ultimate move, using a forbidden and long forgotten magick that allowed him to re-enter the past world at his peak of power; exactly one year prior to his first defeat. Now, with the rise of his second bourne, and seemingly undefeatable army in additon to his new founded rage, he seeks to rule over the land he failed to conquer the first time, and make history 'right'. In counter to this, an artificial spirit was bourne at the time of his first defeat. A strange, but pleasant angel, known as the 'Weaver' was thus created. It was designed to act as the gatekeeper, and guide for the future generations to have safe passage into the Prior Realm, if they had need to draft a new army to fight against the dark lord, lest he make his comeback. All that have been chosen by the angel now have been tasked with a long, and perilous task, that must be accomplished for the sake of their freedom. Erus, unfortunately was not very easy to fool, and was suspecting certain 'draft' measures the Guild would be willing to take. Making their own ace-weapon his, he managed to completely copy the angel, and forge it into his own shape. With this new figure he would also be able to communicate and traffic the After generations all the same. With this new and unheard of power, and with unknown and mysterious angel, and shadow of a dark lord at their side, where will the hand of fate lay?