SavingPollyOliver
(?)Community Member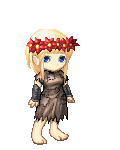 Posted: Wed, 27 Jun 2012 18:06:17 +0000






xxx

"Oh my God, it's not like you're dumb, El. Why are you, like, worrying so much about it?" Katie, her roommate, asked as Elliot dabbed on her lipgloss in the mirror from her purse. Elliot resisted the urge to roll her eyes – Katie was pretty, but in all honesty was even dumber than she played at sometimes.

"Dad says I can't just coast through this year like I did last year, and I need help. So you can get Hannah or Marcie to go shopping with you for a month or two," she said, shaking her hair over her shoulders and smiling brightly. She was a little happy about not going shopping with Katie – she had bad taste in shoes and it was almost painful to watch her shop.

With that very obvious end to the conversation, the two girls got up from their bench in the sunshine and hugged that easy one-armed sorority sister hug before Katie left, pulling out her cell and pressing one of the speed dials, and Elliot picked up her notebook and bag and began the walk to the campus commons.

Elliot DeSalba was definitely that type of girl – her family had money, what with her dad being the owner of three hospitals in the Midwest and her mother coming from an old-money situation. She and her older brother were given every opportunity to learn and study whatever they wanted, because they had the means to. Not surprising anyone, her older brother Parker took a business management class and stayed around Tucson with their uncle and helped run the garage. While Elliot loved cars just as much as her brother, she never had any desire to work with them. In fact, the only things she ever seemed to have a desire for were shopping, parties, and traveling. In fact, the only classes she could pass with flying colors without even trying were the various cultural studies classes, her literature classes, and her consumer studies class. Her plan for the future? Almost non-existent in her eyes. Her mother joked around that Elliot would make the perfect trophy wife – just enough world smarts to be fun on trips, enough athleticism to keep up with whatever kids she ended up having, and classically devastating good looks from the Bowers side of the family that tended to last well on in years. Her mother was so firm in her belief that Elliot didn't have the heart to tell her that would never happen.

The coffee shop, some pseudo-hipster Starbucks knock-off, was dim and quiet, as it almost always was. There were a few couples, a few little knots of friends, and the ever present 'writers' – posers with thick glasses and laptops who cared more about seeming like a writer than the actual quality of their stories. It was a little sickening and a lot irritating.

"Baby, you came to see me!" called the barista, a sweetheart named Trevor who called Elliot his leading lady. It worked out. Whenever either of them needed a date somewhere, they could call each other and not worry about the whole dating thing. In fact, most of their friends, unless they knew better, always said that Elliot and Trevor were a couple when asked by interested parties.

Elliot grinned and leaned over the counter to hug Trevor before pointing up at the menu. "Can I have my usual, honey? I'll pay when I leave 'cause I don't know if it's the only thing I'm ordering. I'm meeting someone here in a few and I'm picking up her tab, too." She picked up a bag of salt and vinegar kettle chips to go with her iced coffee and opened them right away. Thankfully, she had her father's metabolism and could always eat with little problem.

"Ooh, a girl! Tell me more. Is she pretty?" asked Trevor, passing over her iced coffee – dark roast, extra sweet, vanilla – and jotting it, and the chips, down on a little notepad he kept for preferred customers.

"I honestly don't know her. She's my new tutor. Name's Rowan Xander, I think. That's what the flyer said, anyway." Trevor waved his hand in dismissal as a group of customers – freshmen girls with a giggling problem – walked in, and Elliot took that as her cue to step away from the counter. So she took her things to one of the window tables, one with two beat up mismatched arm chairs and settled in to wait. She'd told this Rowan girl what she'd be wearing, and she wasn't exactly the shortest girl in the world, so she wouldn't be hard to find.