SavingPollyOliver
(?)Community Member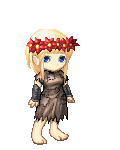 Posted: Fri, 02 Dec 2011 04:42:17 +0000

╚╬═

Јϵffу

═╬╝



If there is such a thing as a good marriage, I suppose it resembles a friendship more than an affair.

▇ ▇▇ ▇▇ ▇ ▇▇ ▇▇ ▇ ▇ ▇ ▇▇ ▇▇ ▇ ▇▇ ▇ ▇▇ ▇

▇ ▇▇ ▇ ▇▇



Dinner hadn't always been such an awkward occasion in the Slater house. It used to be that the family would come home from school and work and sit around a wonderfully prepared huge meal and just talk for an hour or so before going about their business. Since Jeff had finished middle school, however, and had been told about his betrothal, things took a strange turn at dinner time.
It had been dinner time when the news was broken to himself and his long time friend Miranda by their parents. Now the rather formal traditional dinners his mother was so fond of had become stiff, pointedly polite affairs.

At least the food was still good.

As it was, Jeffery was sitting next to his younger brother Thomas, picking at the beautiful beef roast, potatoes and salad he'd fixed for himself, sipping at his wine, and wondering when the hell someone was going to ask to be excused so that they could go their separate ways and he could get to that party. Biggest party of the year, the NuAlpha party, and he hadn't missed one since he'd managed to snag an invite in his freshman year by passing off answers to the pre-winter break history exam to a higher up NA member. There was always lots of alcohol, good music, and practical jokes galore. The very best kind of party.

Down at their end of the table, Mr. and Mrs. Slater were having a discussion about a lawsuit that Mr. Slater was trying at the moment, and so absorbed in their talk were they, they barely paid any attention to the younger adults at the other end of the table. That was giving Thomas an opportunity to text God knows who under cover of the table cloth., and Jeff was already on his third glass of wine. Normally, he would have stopped at two, but since he was probably going to end up drunk before the night was over, he didn't figure one more glass would matter in the long run.

He glanced up at Miranda for a split second, watching her toy with the food on her plate, before turning to face his parents' direction.

"May I be excused, Mom? I have a thesis due when we go back to classes, and I'd rather have it done sometime this year."

he said, his husky voice practically flat with boredom. Thomas rolled his eyes and stifled a snicker behind a bit lip, but said nothing as he prepared to bolt from the table as well.

Mrs. Slater studied her oldest son for a second, seeming to consider the possible merit of letting him stay at the table just to keep him in her sight for a few more moments, before nodding.

"I guess it's alright, darling. Goodnight."

she said. The two Slater sons stood, gave their parents nods that resembled bows, and made their exits; Thomas giving Miranda a bright grin before turning his attention back to his phone, and Jeffery giving his fiancee a curt nod before stalking out of the room as was his usual exit.



"Miranda, dear, you can leave whenever you like. We wouldn't want to keep you from your schoolwork as well."

said Mr. Slater, nodding at his future daughter-in-law.


▇ ▇▇ ▇▇ ▇ ▇▇ ▇▇ ▇ ▇ ▇ ▇▇ ▇▇ ▇ ▇▇ ▇ ▇▇ ▇

▇ ▇▇ ▇ ▇▇