SavingPollyOliver
(?)Community Member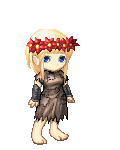 Posted: Fri, 02 Sep 2011 21:25:00 +0000

The hot wind out of the desert withered everything in its path - including anyone so foolish as to be out in the sun at midday. It carried reddish dust and sand on its wings, and used both to scour whatever it did not wither.It did not howl, for it had no need to howl and rage for its power to be felt. It only needed to be what it was: relentless, inescapable, implacable, and ceaseless. This was the dry season, the season when the wind called kamseen was king. It swept out of the Sea of Sand, bearing with it the furnace heat that drove man and beast into shelter if they were wise, and sucked the moisture and life out of everything. Nothing moved during the kamseen at midday, not even slaves.

Except serfs, like Karsh. Altan serfs, the spoils of war, who were less valuable than slaves.

Little Karsh hunched his shoulders against the pitiless glare of the son above him and licked lips gone dry and cracked in the heat. He kept his head bent down as he heaved his heavy leather water bucket along. His arm and shoulders ached and burned with fatigue, and his stomach with hunger; his eyes stung with the sweat that dripped and the dust that blew into them, his mouth was dry, full of kamseen grit, yet he dared not take a mouthful of the water in his bucket or use it to wash the sand from his eyes. That water was for the tala plants, not the quench the burning thirst of a mere serf.

The bucket was far too big and heavy for someone as small as he was to carry easily. Not that he had a choice. Serfs made do with the tools they were given, and kept silent about any complaints they might have in the presence of their masters, or they suffered whatever consequences the master chose to mete out. A man might hesitate to scar a slave who had cost him money to buy, and might earn him more money when sold. He would have no such compunctions about a serf, who only cost him money in housing and feeding, who could not be sold unless the land to which the serf was attached was sold as well. How many times had Khefti-the-Fat told him that? You're of cursed little use to me alive, insect! Your death would mean nothing, except that I need not waste my bread in the mouth of one so useless. He sometimes wondered why Khefti kept him alive at all, except that Khefti-the-Fat was so grasping that he never willingly let go of anything.

There were laws regarding the treatment of slaves. There were no such laws protecting serfs, for serfs were Altan, and the enemy: spoils of war, prisoners of war.

Even when they were little boys.

And in Karsh's case, very little boys, indeed.

He reluctantly heaved the bucket forward another step. His arms ached so much, and his legs were so wobbly from exhaustion that it was all he could do to keep from dropping to his knees in the dust, but he dared not set the bucket down for an actual rest. At any moment, Khefti might awaken from his nap an d look to see if Karsh was working.

Every morning and every afternoon, as long as the kamseen blew, he filled the drip-cistern that fed the fragile pottery pipes that in turn watered his Vinten master's tala plants.

Tala could only be grown during the dry season, after the Great Mother River had shrunk to a shadow of her wet-season greatness. It only set its berries after the sun-baked fields of wheat and barley were harvested and reduced to bleached stubble. But tala fruits were worth twice their weight in gold, for tala fruits gave the Jousters their ability to control their great Dragons.

His stomach growled mightily, but he ignored it, as he always did. From the moment Karsh had entered Khefti's service, he was always hungry; as the savory aromas from Khefti's kitchen tantalized his nose, he would be making a scanty meal of whatever he was allotted. Breakfast, a palm-sized loaf of yesterday's dark barley bread, or supper, a tiny bowl of pottage he wouldn't have fed the pig and another little loaf of stale bread. Lunch was whatever he could find, in the hour when Khefti slept - a handful of wild lettuce, latas foots grubbed out of the riverbank and eaten raw. Sometimes he found wild duck eggs in season; sometimes there were berries or palm fruits, or dates fallen on the ground. He hadn't seen cheese or meat or honey cakes since the farm was taken. He dreamed about food all the time, and there was never a moment when his stomach wasn't empty. He went to sleep, curled around his hunger, and woke with it gnawing at his spine.

The only thing that ever really competed with the hunger was anger.

And Anger was as constant a companion as hunger. Not that he could do anything about his anger, but at least when he was angry, sometimes he'd get so worked up that he'd upset his stomach, and then the hunger would go away for a little. And when he was angry, he could make the loneliness and the pain and the fear recede for a little. When he was angry, he wasn't on the verge of tears that so often threatened to overwhelm him. Sometimes, anger was the only defense he had.

A few steps more, and he made it to the side of the above-ground stone cistern. With a sigh of relief, he eased the bucket to the ground and went up the two steps that allowed a little fellow like him to reach the cistern lid. He slid the wooden cover aside, pausing for just a second to savor the momentary breath of cool damp that escaped, then groped behind him for the bucket handle, ready to haul it up again.

It wasn't there.

The anger in him roused and gave him a flare of energy. Karsh whirled, expecting to find that one of the Vinten boys who apprenticed with his master had tilted the bucket on its side, allowing it to spill its precious burden onto the hard-packed earth. Or worse, had stolen the bucket - which would force him to go to Khefti, who would beat him for losing it.

Someone had taken the bucket, alright, but it was no apprentice.

Behind him, a tall, muscular Vinten - a warrior, by his build, and a Jouster, by the heavy linen kilt, the wide brown leather belt, and the empty leather lance socket hanging from it - held the heavy bucket to his lips, gulping down the master's well water with the fervor of one who was perishing of thirst. And where a Jouster was, his Dragon could not be far away. Karsh looked wildly about, then a snort made him look up, to the roof of the pottery-drying shed, and there was the great Dragon itself, looking down at him with an aloof gaze remarkably like that of one of the pampered cats that swarmed the Temple of Pashet.