Siyaahi
(?)Community Member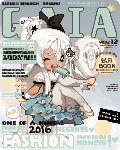 Posted: Wed, 28 Aug 2013 00:28:27 +0000
►

Hello there! Just like the title over there says, this is a rp thread. Sorry not sorry about the lazy coding cough

Weeeell to start off I'm Lily, and it's summer break so I wanted to start up rp'ing again because I dont want to end up bored to tears. I live in the EST timezone, and will most likely be on at lest once during the day//most of the day.

I am a pretty relaxed person when it comes to actually talking to people and I sorta tend to adapt my typing style depending on the person, I guess. Not a fiery temper at all. I'm going to assume you don't want to chat unless you initiate first! I'm more than interested in making friends ooc, but if you don't want to talk to me then that's fine. However unless we become like, solid friends or something, I would prefer a bit of focus to be kept on the rp. That is what I'm searching here for, after all.

>> Updated 6/19; I would prefer you pm me for contact, but quoting me in this thread is fine too. At the moment I am up 1x1s and group rps!

I'm dropper-friendly! If you want to restart afterwards, I'll be more than willing to rp with you again. I understand that sometimes rp just doesn't have a spark or rp'ers don't turn out to be what you want them to! I'd like to be informed if you're dropping, like seriously I honestly will not care, but if you're too uncomfortable doing even that then it's all cool.

Literacy: Uhh honestly if you have good grammar/spelling for the most part I'm pretty lenient when it comes to this whole 'literacy' standard gaia's rp community has built up. Anything less than 3 paragraphs will definitely turn me off, and I myself am a 3-5 paragraph poster on average. If you type more then my posts might end up a little bigger, but that really depends on what you're giving me to work with. If it's like five million paragraphs about the different smells of the flowers and how the wind tustles your character's hair thenn, well.

Continuity: Uhh, I'm not really a fan of people who go MIA consistently and come back as if nothing happened. I'm defs not against a 2-3 day wait without notification, though I'd like it if I had the same leeway as well. Anything more and you might want to notify me, because I probably forgot to reply or something dumb like that. I get that people have lives, so feel free to tell me if you want/need to pause!

Do Nots:
Furries/Anthro -- I really don't know how to rp these
"I ONLY play subs!" -- I have no problem with people who prefer these, but I really dont do the whole moe blob shy-and-gentile angel thing.
Canon w/ your oc
carrying -- Pushing the plot is hella lame when you're doing it by yourself, tbhh
real life pictures -- I honestly don't mind if you use these, but if we're going to be using pictures I would personally prefer to draw my own characters // use anime pics!


Do's:
Gore
Dystopias
General dark/morbid/bloody/horrific themes
Anything fantasy-esque
Storylines of any types reaaaaally // Some sort of drive to the rp!
1. m//
2. f//
3. mxf -- I'm a bit leery but I'll do it.
doubling/handling multiple characters
animu pics (preferably sourced) / no pics
Dark humor/satire in general
r18+ (Though you should probably tell me first hand whether you want smut or not, and all of this should be done OFFSITE)
Rp'ers who know what they want -- Honestly I'm really flexible, and I really just want to rp, so tell me what you want and I'll go for it tbh.


Medium:
Skype

I don't really have any problems with rp'ing on skype, but I think it would be better for planning!


Email

If you don't wanna risk anything, I'm fine with this too!


PMs

Preferred! They're easy to keep track of.


AIM/MSN

Nnnope. Sorry!


Threads

Sure! As long as I'm getting quoted, I have no problems here. Just dont expect suuuuuuuper nice posting styles.


Google Docs

I haven't tried this before but I'm 100% up for it yo--

If you dont have any ideas, here are some! I'm totally willing to do stuff outside of this, obviously.

This is subject to change and are all suggestions/prompt ideas. Atm I'm not willing to do canon characters, but I'm totally willing to have ocs in those universes. Here is a list of my fandoms!



♥♥ | ♥♥♥ -- craving level


strike

-- not interested anymore, sorry
☆ -- ideas! this might just mean a barebones setting. a strike means I'm already using this idea with someone else, though you can still ask about it and we can spin it off in a different direction if you're curious. If you have your own ideas I'd much rather hear them first, and just cause I have ideas doesn't mean we have to rp them! 0:
[spoilers] hold in possible settings/prompt starters/ideas.
preferred role
a tally (|) means I'm doing one of these with someone! My interest for the rp tends to lower the more people I'm doing it with. <:
as an extra note, the 'trait!'role thing is just part of a suggestion. If you don't particularly want that set of traits or if you want to switch one of them, that is entirely fine!



asylum psychiatrist/therapist x patient

♥♥ | ♥

♥♥

girly knight x tough/false distress!royalty

♥♥ | ♥

♥♥


Something where ~the royal family has been cursed~ and the laziest, good-for-nothing member is tasked with doing whatever task needs to be fufilled.

Naturally they bring their nervous, also-mostly-useless-but-good-as-a-meat-shield-and-loyal-so-whatever knight along.



Bakery owner x super infamous gang leader

♥♥ | ♥

♥♥

Something akin to the flowershop owner lives in a really bad area, ends up bringing gang leader to the shop after a bad fight to patch them up. Dont ness have to have a slowly budding relationship, something akin to bickering would be interesting too! But the gang leader ends up annoying/sticking around the flowershop owner's shop a lot, and it sloooooowly starts to become second base.

Cue either bakery owner beginning to become a sort of neutral zone where gang members can chill out and eat some bread or suffering from turf wars or getting dragged somehow into gang activities.



jealous god(dess?) x talented human

♥♥ | ♥

♥♥

secretlyademon! CEO x hunter!assistant/intern

♥♥ |

♥♥♥

major god(ess) x minor god(ess)

♥♥ |

♥♥♥

adult gang leader x head cop

♥

♥ | ♥♥♥

eccentric sheltered!scientist x delivery guy

♥♥ | ♥

♥♥


A is a famous scientist that always orders super eccentric things, and they're rather....the character.

B is new to the job and, as new delivery guys are always stuck with until the next new one comes in, gets the huge laboratory where they meet A. B makes the mistake of asking about A's experiments, and A, eager to have a test rat/someone who is interested in what they do, start tugging B into their experiments.

They're often rather weird and may or may not bend the law sometimes. Blah blah blah this still needs some sort of drive to it.



small town!drop out x justmovedin! city kid |

♥♥ |

♥♥♥

detective x newspaper reporter ☆

♥♥ | ♥

♥♥


In a big city where murder is scary rampant, A is a famous detective known as a genius when it comes to cracking murder cases. This, they do a lot of, and they're a bit of a hero.

B, on the other hand, is a news reporter that will do anything -- and absolutely anything -- to get the new scoop on the most recent case. Except, well, this means getting kidnapped or held hostage or being witness to a lot of unsavory things.

B and A end up colliding a lot while trailing the same guy, or A has to end up rescuing B from being a witness, or A has to bail out B from getting arrested since B accidentally trespasses police grounds while searching for info or just looks like someone Suspicious. Idk s**t happens.




Professional babysitter x single parent ☆

♥♥ | ♥♥

♥


A is an influential businessperson/just someone with a lot of money, and are super single+busy. They also have a bit of a demon of a toddler. A has always jumped between babysitters and daycare centers and they're getting kind of desperate. Cue a friend telling them about a popular babysitter (B) that's known to be uh-mazing with kids.

A is doubtful, but they sign up for it, and end up meeting B. B turns out to be absolutely wonderful with A's kid. Whether A and B get along doesn't matter, either way A is going to have to stay with B. (Whether it's until A can ask out B for a cup of coffee or whether it's until they can find somebody else.)

Cue a buncha domestic stuff, I guess. (Tutoring demon toddler, going out for coffee and learning about eachother, deciding things for the kid together, etc. etc.)




post!zombie apocalyptic immune kid who's being used for antidote x scientist who checks up on them

♥♥ | ♥

♥♥

any modernday! supernatural creature x hunter

♥♥ | ♥

♥♥

religious!sex god x atheist!virgin ☆

♥♥ | ♥

♥♥


College!au where either A(sex!god) or B(virgin) need some mega studying help and end up getting tutored by the other some how. Despite their rather glaring differences, they somehow become friends idek.

Cue A going to a suuuuper big party that B hears from a friend the night of is going to be super ******** bad news, so ofc B bails A out of trouble. A conversation about sex happens somehow, cue A being super super shocked that somehow B is a virgin?!?!? How?!!?

So, A, of course, suggests taking B's virginity for them...

Some sort of dumb thing that goes from friends -> friends with benefits(MAYBE) or where B refuses to have sex with A cause you're supposed to do that with someone you love~*~*~ and either way A ends up falling completely for B except B doesn't quite believe them because of what A has said before (or they think A could just be saying that to have sex with B for whatever reason)



anything immortal x reincarnated!lover ☆

♥♥ | ♥

♥♥


A is immortal, and they've had millions of lovers before but there was that lover that they just never quite got over. For years A has been offhandedly keeping track of their lover's family tree, sort of like a hobby, but after their lover they've kept it at a careful watching-from-afar-and-looking over. B has just got into college and after a bit of a sheltered lifestyle, they're more than excited to get into tons of trouble. B's family has always had a little story about having their own personal guardian angel, but B has always thought it was baloney. Until...they start getting into situations where they should be getting into a s**t ton of trouble or at least some sort of injury, but they always manage to get out of it somehow? And then there is always this same person at the scene (A) who eventually B corners somehow into getting information from. (And maybe A has been slipping up a little, being a bit more obvious, because B looks an awful lot like their ancestor.)

And maybe B wants to tell their family about A, who they become friends with after learning the truth from. And B wants to help A find out what happened to B's ancestor in the little area of time where A stopped seeing them and they found someone else, or B starts getting into trouble more (because they want A's attention.)

and maybe meanwhile A is kind of freaking out, because the things B does reminds them too much of their old lover--

IDKKKKKKKKKKKKK



new and popular! superhero x infamous! supervillain

♥♥ | ♥

♥♥


(more to be added)



audio/music videos:



x ☆

♥♥ | ♥♥♥

♥


Some sort of dystopian story where everything above city is s**t for everyone who doesn't have money.

A and B are childhood best friends that have started growing up together in this little neighborhood community/gang that only looks out for themselves, except maybe A ends up getting taken away from B from something like a gang war or a raid. Fast forward into the future, where B, still a member of the previous neighborhood community/gang, is sent underground (a huge community made up of the worst of the worst and the rich that want to gamble/deal in drugs, etc. etc.) to either get money through boxing/ring fighting or investigate the other fighters and their gang dealings through that. (Since fighters are exclusive with eachother.)

Cue B finding A, and A has always been suuuper cynical but they've changed even more and now they're on different sides. A has worked their ways up into being the best of the best, and they aren't interested in the past. B tries to get them back anyways. IDKKK