Out Of Lead
(?)Community Member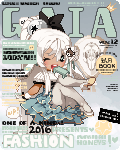 Posted: Wed, 28 Aug 2013 00:28:27 +0000
►

Hello there! Just like the title over there says, this is a rp thread. Sorry about the lazy coding, ehehe.

Well, to start off! I'm Lily (obviously) and I figured rp'ing would be a good way to destress for highschool! Or something. I live in the EST timezone, and will most likely always be on from 4-9 PM? Uuuh my typing style might tend to fluctuate often b/c I'm kind of lame, but rest assured I am a pretty relaxed person and won't get mad easily? I don't want to make anyone uncomfortable! However if you don't want to talk to me ooc then that's fine, and I'm going to assume you don't want to chat unless you initiate first, ahaha. A bit easier that way, I suppose? uwu If you're interested in my writing style, just check out my journal!

DO NOT EXPECT NOVEL POSTS FROM ME!!!

Sooo, onwards!

>> Updated 11/23; I would prefer you pm me for contact, but quoting me in this thread is fine too. At the moment I am up 1x1s!

I aaaam perfectly fine with you dropping! If you want to restart afterwards, I'll be more than willing to rp with you again. Though I'd prefer you tell me what went wrong, I don't particularly care either way. However don't expect to get away with going MIA without telling me for extended periods of time and then have me still be willing to rp with you after we've barely talked to eachother ooc. uwu''

Literacy: Uum, I always assumed literacy had to do with quality, not quantity? So Semi-Lit to Lit is fine. If it's about length I would prefer at least three paragraphs from my partner. (that's all I can do most of the time tbh so it's not like I'm demanding more than I can give out myself) I am...a little deterred off by novel posters, but as long as it isn't repetition don't feel the need to shorten up your posts for me! uwu
((Just as a warning, anything less than three paragraphs will probably have me easily bored and our rp probably won't last long.))

Continuity: Like I said before, I don't like it when people to go MIA without telling me for random long periods of time only to message me and expect me to continue rping with them. However I have no qualms against a 2-3 day wait! I understand people have lives and stuff, though I'm asking that you give me the same leeway as well. 0: Also if you think I'm taking too long replying, please re-pm me if the need arises! If I stop replying after 2-3 there is a very high chance I forgot to reply. I will most likely not drop you without further notice, but I apologize deeply if I do!

Do Nots:
Furries/Anthro -- HAHA IDK HOW TO RP THESE
"I ONLY play subs!" -- Preferring these is perfectly, okay, but pleeeeease. qq
"I ONLY play girls!" -- same with above.
canon w/ your oc
carrying -- I'd rather not be the only one pushing the plot along and if I am I'll probably get bored and drop ahahah''
rape/non-con -- aaaaah I'm sorry I really can't rp this it makes me super uncomfortable? qq'''
real life pictures -- I honestly don't mind if you use these, but if we're going to be using pictures I would personally prefer to draw my own characters // use anime pics!
I don't cater to ur hand and foot :3 c (of course neither do you)



Do's:
Gore
Dystopias
General dark/morbid/bloody themes
Storylines of any types reaaaaally // Some sort of drive to the rp!
1. m//
2. f//
3. mxf -- I'm a bit leery about this one because girls in this kind of pairing tend to be really bland and boring to rp with, but I'll rp it!
doubling/handling multiple characters
animu pics (preferably sourced) / no pics
Dark humor/satire in general


Medium:
Skype

I don't really have any problems with rp'ing on skype, but I think it would be better for planning!.


Email If you don't wanna risk anything, I'm fine with this too! uwu

Though my email is kind of silly


PMs

Preferred! They're easy to keep track of.


AIM/MSN

Nnnope. Sorry!


Threads

Sure! Though it's a tad harder to keep track of, so I'd prefer if we quote eachother-?

This is subject to change! Keep in mind that these are all suggestions. At the time being I'm not willing to rp canon characters (as I have no experience in it) but I'm definitely willing to rp in the universes. Here is a list of my fandoms! Anything 4-5 hearts I will be more than willing to rp in. Three you might have to convince me?



♥♥ | ♥♥♥ -- craving level


strike

-- not interested anymore, sorry
☆ -- ideas! this might just mean a barebones setting. a strike means I'm already using this idea with someone else, though you can still ask about it and we can spin it off in a different direction if you're curious. If you have your own ideas I'd much rather hear them first, and just cause I have ideas doesn't mean we have to rp them! 0:
preferred role
a tally (|) means I'm doing one of these with someone! My interest for the rp tends to lower the more people I'm doing it with. c:
as an extra note, the 'trait!'role thing is just part of a suggestion. If you don't particularly want that set of traits or if you want to switch one of them, that is entirely fine!

fallen star x finder

♥♥

| ♥♥♥

not so innocent!asylum psychiatrist/therapist x murderous insane patient

♥♥

| ♥♥♥

| dystopian!ruler x secret rebel!righthand man

☆

♥♥ | ♥

♥♥

girly knight x tough/false distress!royalty ☆

♥♥ | ♥♥

♥

shitty!thief x rich-y out of money

♥♥ | ♥

♥♥

flowershop owner x street thug

♥♥ | ♥

♥♥

jealous god(dess?) x talented human ☆

♥♥ | ♥

♥♥

secretlyademon! CEO x hunter!assistant/intern

♥♥ | ♥♥

♥

major god(ess) x minor god(ess)

♥♥ |

♥♥♥

adult gang leader x head cop ☆

♥♥ | ♥

♥♥

eccentric sheltered!scientist x delivery guy

♥♥ | ♥

♥♥

small town!drop out x justmovedin! city kid

♥♥ | ♥

♥♥

detective x newspaper reporter ☆

♥♥ | ♥♥

♥

darkwonderland!white rabbit x darkwonderland!cheshire

♥♥ | ♥♥

♥

daycare worker x parent

(more to be added)



images: (THESE HAVEN'T BEEN UPDATED!!!) audio/music videos: (THESE HAVEN'T BEEN UPDATED!!)