Viice
(?)Community Member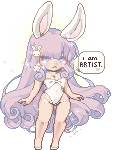 Posted: Fri, 08 Oct 2010 02:23:27 +0000
xx
⊰ O u t . O f . C h a r a c t e r ⊱
This thread is to serve as an OOC thread for both The Black Cherry and Varamaður Veruleika.

This is also general chat thread for our friends and fellow RPers.

Discussion here is not limited by relevance, so make yourself at home at chat away!
We could use a banner! heart





Update 12/18/13:


I am now running a temp Zombie Apocalypse RP thread, and all OOC for that will be kept here too.
To be obeyed in my absence and to help
me mediate situations that get out of control.
These are good fellas, and they will choose
what is fair and what is best for the thread and
it's active members.
➲

Nation Prophetic



➲

Slaaneshi Horror

This
is what happens when you piss me off.




➲

The Dashing Gentleman / Akraptor / Enter Sinister Diabolical / Any of his Mules