Mizuiro507
(?)Community Member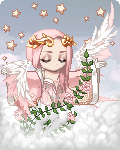 Posted: Sun, 02 Sep 2012 22:22:46 +0000
I promise I won't bite, unless you're into that sort of thing <3
Likes <3
Literacy

I'm not a grammar Nazi or anything close to it but I like quality and strive for it in my own posts. Given a choice I will take quality over quantity any day. Walls of text are only good if they're worth reading and replying to. To give you an idea I have been averaging 3-6 paragraphs per post. Recently, I've been improving on my posts though and am now sometimes getting as many as ten good paragraphs or more per post.



PMs I only do rps over private message. Also I will generally only reply to requests sent to me via private messages. Past that I'm fine with moving to instant messenger to flesh out a plot. Even with notifications I will most likely just miss any post made in the thread so if you want to be noticed send a PM.

Do not post in this thread.

.

Age

I am twenty-three years old and like my partners to be around my age. I would prefer for whomever I role play with to be at least 18 so I at least don't feel like a *****. If you make a good argument, though, I will occasionally make exceptions.



Gender and Orientation

I am a female and prefer to play female characters unless I say otherwise. I will sometimes make exceptions and play a male or something else but that's rare. As for orientation I don't discriminate but I will never do a male/male pairing. I will consider a female/female pairing depending on the plot and my mood but it's unlikely. Hetero is really what I will go for before any others if there's going to be romance.



Romance

I love romance. I also love drama and realism. I like character flaws and conflicts. Mostly though it's drama. I love when it gets all crazy like a soap opera so it feels like anything can happen.






Magic/High Fantasy

It just really isn't all that interesting to me because too often it has to be limited to keep characters from being too powerful which I don't find interesting. Like many things I will make some exceptions.



Series Based/Fandoms

It's the number one thing that I just won't do. One reason is that I just don't keep up on enough things. Mostly it's that I would prefer an original idea and coming up with my own characters instead of trying to keep with a set mold.



Doubling

If a plot requires multiple characters then that's one thing and I'm all for more characters. Starting out however I prefer to have on main character that I develop and become comfortable with before I throw in more. If it is only because neither of us want to play a male character though or you would like for things to be "fair", then just move along because it just isn't going to happen.



Templates/Character Profiles

I agree that character profiles do serve a purpose but for a one on one role play I will simply discuss my character's attributes. More often than not starting out I don't know my character yet as I prefer to develop them going along and don't recycle them enough to have a perfectly clear picture ahead of time. I'm sorry if you have a different view of things.



Writing Samples

I've gotten by this long without asking for samples and don't wish to start any time soon however many times people make me rethink my policy on it. Please don't ask me for samples either. I've seen some amazing samples by people that ended up consistently making horrible posts as well as the reverse. If you really must require it there's a post farther down with a little sample. Just don't judge me too much based on it alone, please.
Font

I'm sure most people can understand this but I have a lot of issues with my eyes and there are fonts that I can't read. You'll notice that I don't go for anything pretty. If I send you pictures I will link them and in posts. Generally, I will just use default fonts. If you'd like to know more just ask.