Centurion768
(?)Community Member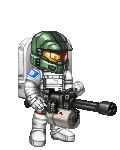 Posted: Sun, 18 Dec 2011 01:00:31 +0000
You. Yes you. Right there. Sitting at the computer. No not the guy behind you. You. Yes You. Hello and welcome.
Hopefully You guessed it already. I'm searching for a partner to RP with. I will only use Pm's and forums but I prefer messages and I will not use anything outwith Gaia.
My literacy. It changes. Mostly I might go to 3 paragraphs if you posted a really long response. I have good grammar but I might need a bit of direction in where to point the story. I'm not here to write a story however. So I might drop from time to time.
My rules:
Mostly I'll match yours.
Just no anime or anything like Pokemon or wolves or powers.
Only Heterosexual couples.
If you are going to quit a thread. Tell me. Please.
For pictures I use real life ones. But it's annoying me that we would have the Hyperion RP and the character picture someone would choose would not fit in. I'm fine with celebs, models etc. I Don't care. Just make them look like they fit in. No knee long hair when their meant to be in the military. Just doesn't fit.
Also tell me if you want a long, quick or just a normal RP.
ONLY LONG TERM RP'S I HATE GETTING DROPPED.
LONG LONG LONG LONG LONG! GOTTA LAST A WHILE!
Sucked into it.
Two people are happily sitting watching TV or playing a game or whatever and get sucked into the universe and have to play through the storyline to escape. But will they want to escape at the end?
Combat Footage.
At the start of a major US offensive in Afghanistan a journalist is sent to cover the story. Staying with a group of marines for a month. However. The war peaks when she is out there. The marines must continue on the mission. And now guard this journo? Joy.
(Me: Male marine.
You: Female Reporter)
Harry Potter.
Harry didn't kill Voldemort. Harry joined him. Now as Voldemort sets his sights on the Muggle world. As the MoM falls back and joins the humans, one MoM operative(Could be one of the characters from the books/films) and one muggle soldier must infiltrate enemy lines. And stop he who must not be named.
Yes it's dumb but whatever.
The Hyperion.
A Battle cruiser is cruising along when planets are being raided, glassed and captured by rebels and other unknown factions. The Hyperion, a top class cruiser under the command of a young male starts falling for one of his crew(Second in command, Pilot etc.).
Raven Squadron
Based off of this fic.
http://www.fanfiction.net/s/7520390/1/Raven_Squadron
Pretty much a space fighter squadron. Augmented soldiers. May be based in the Halo universe or an original universe.
Pretty much it's a fighter squadron full of fighter pilots who have been interested in the Air Force since Birth. Learning and being watched secretly by a shadowy orginisation who picked them as they joined the Air Force. Augmented them. Trained them and made them the squadron the the UNSC needed to take out an overwhelming Force.
Letters(Not high on my list but it's being overused)
A soldier in Afghanistan signs up for a pen pal program to keep busy in the blistering heat. He finds a partner and they write letters almost every day to each other. How will they cope when they meet each other in person though?
OR
(This one I would like to use as it is a new idea)
A soldier in the Medical Corps worked in a US hospital to get his medical Licence. One of his friends, another doctor sends him letters. Then they need to try and stay in touch over his tour.
(If you've seen ER, Gallant X Neyla then you'll understand)
Time.
Well any time period any place. I don't care. Change one tiny detail and then see the spiralling effects.
Pirates.
Any time era from Pirates of the Caribbean to modern day piracy to Piracy in space. I don't care.
(Would prefer sci-fi piracy)
Fandoms.
MASS EFFECT!!!!(3)
Just got it a few weeks ago. Love it. I haven't played any of the other games however so I'm not going to be good with anything before ME3.
Endwar universe.
Ghost recon, Endwar, Tom Clancy books. Etc etc. Something in that universe.
Red Alert:
Any of the games, preffered RA3.
Commander X Intel officer? (OC's or cannon. Don't care really.)
Halo (Craving. Badly.)
Spartan/Spartan.
Scientist/Soldier(Marine,ODST, Spartan etc)
Send me Ideas.
Avatar.
AVATAR/Na'vi
AVATAR/Scientist.
AVATAR/AVATAR
open to more.
Terminator.
Resistance fighter/Infiltrator.
Fighter/Fighter.
Open for more.
Battle LA
Marine/Civilian
Marine/Medic
Any games or movies, TV etc you can think of.
Heres some Originals.
Sci-fi.
World wars.
Zombies
I'll be happy to do most human Heterosexual pairings. Got it? Human X human.
Man X Woman. Got it? Good.
Got an idea? Send me it. I'll be happy to see your ideas. I probably won't turn it down and if it doesn't work I'll try find away my problem with it. SO SEND THEM!
Yeah.Thats it really.Send me a PM. Simple as that. I will bump and update this thread often. Thats it. Drumkid out. Goodbye.