Niphz
(?)Community Member
Posted: Fri, 16 Aug 2013 14:58:40 +0000
call me old fashioned...

hello AT
so I used to hang out here about five years ago, obviously none of you will know or remember me, but that's ok
it's the summer and I'm bored so.. contest time!
stick around, chat to me, whatever
I will close this in 1 week and try to be around to keep it active, though it's a lot harder now I'm not a lonely teenager anymore~
haha just giggled at how much doing this takes me back to my childhood
I will be judging based on criteria we used to use when I was on here a lot. No idea what the current trends are or what the dominant aesthetic is now.
one entry per person, I don't mind if it's made using tektek or similar (is that what people still use now? srs question) but the layering has to be accurate (erm... relying on you guys to be honest with this because any item past 2008 is completely alien to me, lol).
please provide a permanent image link (:
good luck
prize

azrael's trickbox
tektek tells me it's worth quite a bit
+ maybe some pure I dunno
judging criteria:
originality/30
flow/20
character/20
colour/20
balance/10
- CONTESTANTS -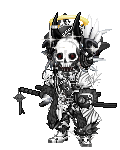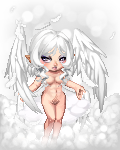 Deoxtri ----- Voq ------ TheHardcorePanda --- Cappy-Tan --- Nineteen Eighty-Four

Tuesday_Smiles --- Maramas ---- King of Ninjas --- CLOMP-a-saurus ---- Turtle Dove

Miss Budsey ---- Wingbutt
- WINNER -
none yet either
rates?
one rate per avatar
no rates for potential entries
shooter
/10 rate
cosmo
/10 + nice comments
dry martini
/10 + picky comments
I can't make suggestions because, erm, I don't know any items post 2008
~