Dailanie
(?)Community Member
Posted: Wed, 25 Jan 2012 13:44:54 +0000

Aloha AT~
This rate thread has been rejuvenated with some special rating options and a spanking new banner! Give me a shout on what you think about it (:
The main change is that you can now choose one of the options below, and have a rate your way! P.S don't forget to hit that <3 button if you find this thread charming, amusing, helpful etc
-Also, PLEASE do not quote this post! It stretches the page and becomes a hassle to deal with if I am on my phone D: Thank you!
-Also I update my poll often so keep an eye out and make sure to vote!
~Choose up to 3~
ORDER IN THE COURT!:
x//10 and a line of commentary/suggestions
INNOCENT:
Things I like about your avatar
GUILTY:
Things I dislike about your avatar
ARRESTED:
What your avatar was arrested for
ESCAPEE:
How your avatar escaped jail
I HOLD YOU IN CONTEMPT!:
A song that reminds me of your avatar (some could be very random and could also just be a song that I'm in love with)
MUG SHOT:
This will be a picture I find on Google that reminds me of your avatar~
MURDER VICTIM:
Which wild critter sent you to the grave
LAST MEAL:
What food/drink your avatar makes me think of.
REHABILITATION:
Ask for this rate if you want to know if you are HoF worthy. Choosing this rate will not guarantee entry and I WILL also be picking people who haven't chosen this rate. If you are not rehabilitated I may give a reason as to why if it is only a minor thing.
SHOOT THE JUDGE:
This rate is definitely not for those people who can't take the overly dramatic harshness of my asshattery! Choose this and I will give you only negatives, but in a silly, dramatic way *these are NOT to be taken serious*
THE REIGNING CHAMPION:
I will be updating this to coincide with which user has the most avatars in the HoF:
IF I PUT YOU IN THE HoF PLEASE MAKE SURE THAT YOU KEEP THE IMAGE ON YOUR PHOTOBUCKET OR WARN ME IF YOU ARE MOVING/DELETING IT! THANK YOU!
CURRENT CHAMPION:
SilverFalco!
Hall of Fame:
Where all of my favourites will go from now on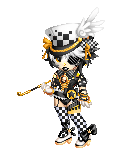 Curious Brownies ll Redwing Rogue ll Tryumph ll Aqua Fortise ll Tama Rama Ding Dong



Curious Brownies ll Josey ll Curious Brownies ll Aqua Fortise ll Cecilia Davidson ll Tastes Like Dave





Aqua Fortise ll Wingbutt ll xxNovey ll -B l a c k N e o n- ll Calelith ll Curious Brownies



Cinderfae ll SilverFalco ll Aqua Fortise ll SilverFalco ll SilverFalco ll SilverFalco


Aqua Fortise ll Curious Brownies ll Aqua Fortise ll Curious Brownies ll Aqua Fortise ll Aureaule




Lyndes ll SilverFalco ll Curious Brownies ll Curious Brownies ll Curious Brownies ll Bee`



Tuesday Mournings ll SilverFalco ll Aqua Fortise ll Redwing Rogue ll - B I a c k N e o n - ll MissZombii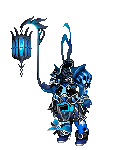 Memphitelle ll Cinderfae ll Lyndes ll Wingbutt ll Kumatora-San ll Ophelias Flower


Aqua Fortise ll Le Avant Garde ll SilverFalco ll SilverFalco ll - B I a c k N e o n - ll HatsuHikari



HatsuHikari ll SilverFalco ll MissZombii ll HatsuHikari ll Miss Budsey ll HatsuHikari


Yaki_Terri ll Cinderfae ll Oruhgami ll HatsuHikari ll SilverFalco ll Cinderfae


SchwarzWeiss ll Himekou ll Yaki_Terri ll System-Exe Conflict ll Tesla Was Robbed ll HatsuHikari



Cinderfae ll Tuesday Mournings ll Tesla Was Robbed ll SilverFalco ll Lilmew ll Cinderfae


Momoiro no Bara ll Susue ll Cecilia Davidson ll Kuyusi ll Art of Heaven ll Tuesday Mournings




Art of Heaven ll HatsuHikari ll Taeahtime ll BENISHlGURE ll Oruhgami ll Normally Weird



Oruhgami ll HatsuHikari ll II Deaths_Mistress II ll Art of Heaven ll Rogue Bard ll Oruhgami


Rogue Bard ll Rogue Bard ll Calelith ll Nemuki ll Kinny Fear ll Art of Heaven






Riyaiko ll iandragon30 ll Oruhgami ll Calelith ll Brathberg ll HatsuHikari






Silverfalco ll Havenan ll Rogue Bard ll LadyKayK N O X x ll Curious Brownies ll jjillane








Oruhgami ll Cecelia Davidson ll Sineaed ll honey` mustard ll Yukii Luna ll Art of Heaven








Le Avant Garde ll Tuesday Mournings ll Mercenary K ll Yukii Luna ll Calelith ll LadyKayK N O X x







Tama Rama Ding Dong ll Oruhgami ll TofuBaconPizza ll S l y t h e r W i n ll Sineaed ll Wizzleteats








TofuBaconPizza ll Alizarins Folly ll LadyKayK N O X x ll Silverlight Symphony ll HatsuHikari ll Tuesday Mournings








Kyianne ll Tsurumi Akane ll Sineaed ll honey` mustard ll Silverlight Symphony ll Yukii Luna








Kuyusi ll Tuesday Mournings ll Nineteen Eighty-Four ll Calelith ll Silverlight Symphony ll Art of Heaven








Fire Emblem Tharja ll Silverlight Symphony ll Normally Weird ll Organic Jello ll Budsey-Chan ll Nineteen Eighty-Four








Tuesday Mournings ll Braev Dullahan ll Diabolical Indulgence ll Calelith ll HatsuHikari ll Feral Rogue



Pyrrhic Venenation