Sher!ock
(?)Community Member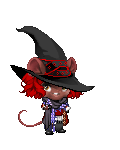 Posted: Fri, 02 Mar 2012 18:07:27 +0000
Quote:
This thread is not being permanently resurrected.

I just got bored today and felt like playing.

Any winners of this game get 1mil each; might increase the prize later

Please only join if you're free to play today / right now.

I intend to include a detective/cop in this game, but no other optional roles are planned.

If you have any specific ideas you want to take place for this round (probably only gonna do one round), please post them.
This can include certain roles you'd like to see (e.g., angel, lovers, baker, etc.; see the second post for what we've used thus far) or a certain theme for making the avatars (e.g., Halloween, crossdressing, monochrome, etc.).
AT Mafia
For those of you who've played Mafia in real life (a.k.a. Werewolf, Witch Hunt, or Assassin), it'll be pretty similar. The main difference is that you'll have to make an avatar to represent your person in the game. So if you know what Mafia is, you can probably skip to the next post, but the description below will refresh your memory if you like.

For those of you who don't know what Mafia is, read the description below.

In Mafia, there are two teams: the good guys (townspeople) and the bad guys (mafia/werewolves/etc.). Both are fighting to win by killing off each other, and can only win once the other team is completely dead. Except that the townspeople are at a disadvantage: they don't know who's on which side, but the bad guys do know who's on which side. Because the townspeople don't know who the mafia are, the mafia will pretend to be innocent. One person is outside of both teams, and that is the host of the game (sometimes called the storyteller), and this person knows everything that happens.

There are two phases per round: a night phase and a day phase. During the night phase, the townspeople are asleep, and the bad guys select one person to kill (likely a townsperson). Following that, the townsperson called the Cop (or whatever other label people use) will investigate by selecting a person in the game and asking the host/storyteller if that person is one of the bad guys. The host will answer yes or no. (In future versions, if this continues anyway, other special roles will get to act during this time as well.) Then the day phase starts. Everyone is awake, and it is discovered who was killed during the night. Everyone discusses who they think is on the bad guy team and votes for one suspected person to kill, and that person dies.

Dead people can no longer participate in the game, but they are allowed some final words.

So to sum up:
--good guys vs. bad guys
--a team wins by killing off the other team one at a time
--bad guys pretend to be good guys
--bad guys kill once during the night
--cops are good guys who get to discover once during the night if someone is a bad guy or not
--everyone discusses and votes on who to kill during the day (based on who they think is a bad guy)
--dead people can't play any more
Other potential roles:
Wikipedia list of roles
Quote:
The Lovers

This role has a few different options.

There are two people paired together as the Lovers, probably best if they're third party (so that they don't have multiple ways to win). They win if they're the last two alive.

When one of them dies, the other is affected. Typically, the other commits suicide the next night (rather than immediately; this way, they have a chance to have one last effect in the game). Alternatively, they kill someone (or multiple people) in revenge. If they just get one revenge kill, I think they would kill the person themselves and then commit suicide afterward, but if they kill multiple people, they win by ensuring the deaths of everyone involved in killing their lover (which would have to be done through lynching or convincing a killing role like the Mafia), and they do not commit suicide. You guys can let me know which option you prefer.

Usually they would know who their Lover is, and I imagine that's how it'd work here, but it doesn't have to be the case if you guys disagree.

So here is the standard option:

Two people who win by being the last two alive
(A) They're third party.
(B) When one dies, the other commits suicide the next night.
(C) They know that they're each other's Lover.
Quote:
Resurrection vs. Protection

I don't think we should have both types of roles, because both keep up the total number of players, and having both would be the exact opposite of overkill (overlife?).

If we have a resurrection role, it would be sided with the town, and resurrects dead back to whatever role they were before they died, meaning if they resurrect a Mafia member, they come back as Mafia. However, I think it'd be unfair for it to be able to resurrect anyone whose role is known (for instance, it will be hard to not know who the Baker was when [s]he dies), so there will always be a chance that they resurrect someone they wanted to leave dead. But when people are killed by Mafia, it's pretty easy to assume that they were a good guy worth resurrecting, so it would be unfair to leave this resurrecting option limitless. I see two options for limiting it: (1) put a limit on how many resurrections are possible, for instance three resurrections total for the whole game [the number is debatable], or (2) make it so only lynched people can be resurrected, not people killed by Mafia. Resurrection would not be mandatory, so the role can decide not to resurrect someone if they don't think any dead people are worth resurrecting.

If we have a protection role, there are two variables I can think of: (1) whether or not they can protect themselves, and (2) whether or not they can protect the same person twice in a row. I don't think there would be a need to limit the protection role, however, because it seems unlikely to me that the protector would know who to protect.