X sansmerci
(?)Community Member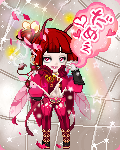 Posted: Mon, 16 Jul 2012 04:33:35 +0000
His character was written poorly. Step one is to grock that people criticising that aren't saying they personally dislike Mako.

Admittedly, how he acts in canon is flat out shitty! But we've had characters before who were full-throttle jerkasses, grabbing at being a shmuck out of the jaws of decency. (Zuko is an obvious example, since he got the redemption arc, but everyone had their moments, from Sokka to Toph to Azula.)

The problem with Mako is that he is not written consistant with his shown actions or implied role. Remember Bolin telling Korra that Mako had to grow up at a young age to take care of both of them as street orphans? Or Mako's concern over Bolin in the first part of the series?
Where is that later in the show? Even ignoring the whole "my brother took you out, now is a good time to mention I kinda like you back despite how brusque I was earlier", because that is an example of a moment of hormonal teenage idiocy, he just doesn't show his mature-beyond-his-years protective side towards Bolin later in the series.

Nor is jerking around two girls consistent with a character whose core is serious maturity and responsibility forged from painful loss; especially not when that extends to blowing up and blaming anyone but himself when Asami (inevitably) found out and confronted him about Korra. It would still be thoughtless coming from Bolin or even, say, Tahno, but either of those characters, it *could make sense* that they would act like Mako did (the former because he really is innocent and capable of tripping over his own feet when it comes to emotions, since, again, Mako mothered him; the later because he was shown in canon to have an entitlement streak and wasn't show/given backstory to contradict that extending to his interpersonal relationships.)

The way Mako was written in terms of how he treats Asami, Korra, and Bolin, is not consistent with what we are *told* and *shown* about him in the first few episodes. Not to mention that the writers utterly failed to show *why* Korra and Mako like each other, just the switch where he's the only character allowed to be concerned over her kidnapping, which dammaged the characterization of not just Mako but the whole "good guy" supporting cast.

It's not a case of "Oh, he's gonna be a jerk in the show and then he'll be redeemed". It's a case of the writers belly-flopping so hard that instead of a charming-but-human romantic hero they painted a picture of a jackass who is never called out on his actions. It's like how in the dub of Sailor Moon changing Neptune & Uranus to "cousins" without editing their body language just made them appear to be *incestuous* lesbians.

I don't hate Bryke for writing Mako (and the whole mess that was character relationships in this show) as they did– disappointed, sure, but hate's a straw word to throw out for those of us who went into the show expecting the writing to be in the same realm as ATLA.