GalavantMan
(?)Community Member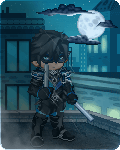 Posted: Thu, 29 Mar 2012 01:28:00 +0000
Henshin!! Cosplay Critiques & Reviews Week 19!
About
Henshin (lit translation; Transform) - The commonly said transformation phrase used in the popular sci-fi live action Japanese Tokusatsu series Kamen Rider. The Henshin critique thread is a Kamen Rider/ Toku themed thread dedicated to reviewing winning cosplay arena entries, with justice, hard boiled style, and extreme prejudice in a form of a RIDER KICK!!
Rules & Conditions
* Please obey the Gaia ToS, the rules & guidelines of this forum; which heavily forbids the use of spamming, please.
* Please be courteous and respectful of your fellow artists work. Though while not everybody can take criticism, not many people can give it either. Neither inappropriate or offensive content will be tolerated.
* Please no reposting this or the following 3 pages.
* Please keep the bawling of the winner's circle to a medium, it's understandable if you believe if less than honorable methods may have taken place and robbed many deserving titles out of their entries but obsessively whining about the winning entries unfortunately does not solve the downvoting crisis. If you have a problem with a entry, give more concrete reasons to match its dislike.
* Continuous violators of the first three rules will be sentence to my
Black list
, see it seems more threatening with the added text size.
* Take it easy! These reviews are made in light hearted fun, and should not be taken close to heart. After all I want to encourage improvement, not harassment.
Rating System
Here's a review of the rating system I'll be going by; expect a lot of rather cool yet obscure references.
LEGENDARY! 5/5 + Fave
-
"Walking the Path of Heaven, you shall rule over all"
- Highly exceptional work that far exceeded all my expectations, which is worthy of taking the prestigious spot in
Decades Ride Booker Faves
.
Spectacular! 5/5
-
"You are the child of the sun!"
- Could say the pinnacle of perfection, or least by gaian standards and is well deserving of it's recognition.
Amazing! 4/5
-
"I'll say this to start, you are fairly strong!"
- Usually minor and often superficial things that often prevent the entry from receiving it's full score, don't fret secondary riders are still very cool.
Not Bad... 3/5
-
"I'll be the one who will decide your fate."
- Not bad for a rough draft, but there is definitely plenty of room for improvement. Not everything can be done on a budget.
Needs work. 2/5
-
"Despair is your goal..."
- While it's visible that you clearly made a attempt at said character, little to no effort was made to the completion of said entry. (i.e newbie level entry/ set abuse).
Unfortunate 1/5
-
"Please return that life to god."
- May Tendou Souji have mercy on your soul.
W's Notes
Pretty much any additional commentary made for the winning entries.
"Do you have the courage to ride with the Devil?"
- My initial thoughts and impressions with the winning entry.
"Hard-Boiled."
- The entry's major strengths.
"Now it's time to count your sins..."
- Faults I find with the entry.
"Nobody's Perfect.."
- Improvements I think that can be made with the overall entry.
"Time for Memory Break."
- Final impressions of the the cosplay's overall execution and finishing touches.
Tokusatsu Video Of The Week
Pirate Shook - Kaizoku Sentai Gokaiger MV.
Black List
None as of yet.