Dedicated Visionary
(?)Community Member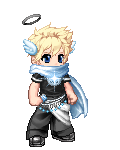 Posted: Thu, 23 Feb 2012 01:22:39 +0000
Have some questions/concerns/plain curiosity.
Quote:
Do you plan on updating the Current template profile to remove the option to add the panel for the no longer existent VJ feature?

I've noticed some issues with the CSS that can't be used with at least the Current profile template because of the filter you use.
Some things that can't use the first level select "

>

", the double quote

"




--The current filter is a serious hindrance to creating an effective less code is more layout, will this be changed and when can we expect to see that change?
Why is there no report option for profiles? I have seen many profiles with flashing images, remove navigation parts (if not the whole nav bar), offers of cybering, users stating they're under age, sexually explicit images. I see these all the time, and its not very effective to PM a moderator with the profile in violation as PMs can easily get overlooked. I even started a thread in the SC forum, which I don't see why it wouldn't, from a logical standpoint, be there to begin with.
Once in a while in a rare glitch, on the Current profile tamplate, the page will grab the beginning content from a custom or media panel and try to use it as a background for the root HTML element in the default "/* User-chosen Profile Theme */" part of the embedded CSS.
Do you actually plan on updating the social networking side of Gaia?
Have the ability to add friends to self-created user groups.

That we have the ability to hide/lock content from the general public, from the public, specific users, user groups, or everybody.


--e.g. the about section from the public, friends of friends, etc. While displaying interests to them, friends lists, etc. Sure you can use CSS to "hide" it. But, its still in the HTML, and disabling the CSS on Classic profiles would reveal the content. But this method also hides it from everybody.


Have the ability to allow your status visible on your profile, like if you set a status that you'll be away from Gaia for a while as a status, it can be set on your profile based on account settings of who can see what type of content based on who they are and what group their in (same as stated above)

The ignore system is broken. There's a whole SC thread about this check it out

-- The whole social side feels like it needs a serious overhaul on privacy and organization. I hate to reference it but, Facebook has better settings and so does Google+. I do understand the time and resources going into this would be a downside, but without progress how could you expect the site to keep going in the long run?

Do you plan on re-organizing the account settings pages? I see notification settings for stories, gold, Aquarium, etc on the front page of the account settings, but there's a notices page already. As well why not use AJAX to load data to a single page when a link is clicked?

And speaking of "friends list", on the friends page it use to be that we would only see 15 of our friends, that number was increased to fifty. However, now if you have less than 50 friends the page stretches. The table row elements are static in the page, why? This means that you have to scroll down to the bottom to use the remove button or move to top buttons, and I have seen in the Q&A forum where new users and even some older users who weren't aware of this. So why are the elements static to the page instead of generated on the fly, on a per-friend basis?
Why is Backyard Monsters out of date? If you go to FaceBook or G+ you can see they have a couple of additional things. Such as having a backyard in hell, and having a champion chamber, other monsters get additional abilities. Here's my biggest concern about it, we spend all that time leveling up the champion and if we want to switch it we have to juice it and start all over, which can be a serious issue if you're a high level because then your near defenseless to other high levels. So its a lot of time wasted if you want to change champions. As well what about users that happen to buy their champion levels, that's money wasted.
Can we expect to see an "outfits" arranger? I know I'm not the only one who has done this, create a more favored avatar outfit later, and want to move it towards the front. But to do so you must delete outfits before it.
This would be a rather small update, but can we get a link to send a new message on the mail tab? Either before the "inbox" link or after the "saved" link.
Something that should definitely be pointed out is that the staff, (you guys), keep asking for feedback for events. For instance, the Halloween event. You said you took past events and combined them to make the best event by far. But anybody that was around for Halloween of '09 knows that, that the Halloween event for that year was the best event by far, and the most interactive while being fun. Yes, Gaia is a forum based site, and I'm not saying to not have forum based events with it, but the events need more interactivity like with the Overseer and S.I.N battle, where it was a constant power struggle. That event, for anybody that was around when it happened, pretty much set the bar for how events should be. And it just feels the events since then have been a bit of a let down with user interactivity on things you can do.
In the forums, some threads get scrollbars if for instance the ending text has a smaller than average font size,
example
. There are also other parts of a post that will get a scrollbar for instance floating something to the right and having a small font-size. Will this be fixed?
Sorry for the long post
sweatdrop