Opera Phantomess
(?)Community Member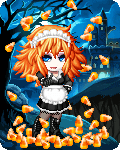 Posted: Thu, 16 Feb 2012 01:07:09 +0000
Masquerade! Paper faces on parade. Masquerade!
Good evening and thank you for holding the ATA on a Wednesday! Please bear with me as I am very detail oriented and cannot ask a simple question without giving all the nitty-gritty surrounding one! gonk Feel free to beat me for doing this. >.< Long post is looooooooooooong.

1. What is going to be done about the fact that the Quest formulas have caused those who have and do not have them alike to hoard multiple components in mass quantities, causing what should have been semi-plentiful and already rare components to become next to non-existent and worth millions of gold in the Marketplace and Alchemy Exchange. They are doing this because the Quest formulas call for these components in good sums for not just one formula in the chains, but multiple ones, not to mention there are several formulas at level ten that repeat what was called for prior. This hinders those users just looking for those components to complete the normal formulas to have to shell out way more gold than they should or simply give up because Alchemy is already hard to do without hundreds of millions of gold and large amounts of luck already. As it is, I am putting my Alchemy quests aside simply because certain components for formulas I want to complete are way too expensive, and for me to have already spent over twenty five million gold to just get thirteen XP toward reaching level four and having several incomplete formulas due to a combination of the above and the use of disappearing Cash Shop component items leaves a really bad taste in my mouth that is just getting worse.

2. Why are the Quest formulas so rare in the first place, and why do they cost billions of gold and huge amounts of luck to craft? Why do they have so many parts to them, especially after reaching the level ten stages of them? Even those who can afford to continue on are warning others with a Quest formula about going past the level nine formulas that also generate the medium-sized wings because it just is not worth playing cat and mouse with the formulas after that. Add the fact that each level has at least a low chance of being crafted (or very low), and you have numerous users questioning your objectives in the first place and being put off from Alchemy, the backwings, and even this site as a whole.

3. While the changes to the Cache and Case formulas were such amazing steps in the right direction, it does nothing when a large group of users are after the same components and formulas and other components and formulas are left in the dust because they are not used in many formulas, if any, and the formulas are too costly and not worth crafting at all. Why not at least put formulas in The Bifrost for each of the components (amount of gold to purchase should not exceed what is already established in the other shoppe formulas) that are found in the Cache that use gold shoppe items (not items from Dernier Cri, unless you create formulas for those items to be made at any time), zOMG! loot and crafted items (keep in mind some crafted items' recipes are only given out once per person!), Fishing items, Towns items, Tickets, Credits from Word Bump, Tokens, Aquarium fish drops/items and the fish themselves (so long as they cost gold only or are free from Daily Chance), Aquarium decorations and backgrounds (once again, only gold costing ones or free ones found in Daily Chance only), housing and avatar items from both Enchanted Trunks and the other Magical Giftboxes, and whatever other things that are free by being purchasable with gold, found in nice quantities in the Daily Chance, and/or farmable? It did not take me long to make mock-ups of three components I was focusing on that would sink a lot of gold without using Cash Shop/RIG only items.

4. Are the Enchanted Trunks and other Magical Giftboxes going to be given alternative paths in their respective formulas as well? Also, the Golden Magical Giftbox formula has yet to have any of its paths reflect the changes to the Cache and Case formulas, making it more expensive to craft than the other two.

5. Will Cash Shop items be taken out entirely from formulas and replaced with gold shoppe alternatives in larger quantities? If not, are there any plans or at least ideas to make the Cash Shop items have corresponding formulas that use what I had suggested above for component formulas to keep the formulas the same, but have an alternative way to obtain them without spending real life money or enormous amounts of gold in the Markeplace or Exchange?

Hide your face so the world will never find you.