Rhemiyl
(?)Community Member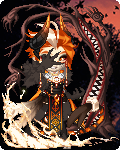 Posted: Sun, 11 Mar 2012 17:16:04 +0000
Prices will be temporarily at negotiations only, because all this damn inflation is making it unfair to the ones that don't throw their wallets at the site, and my usual prices are far too pathetic for the virtual monarchs.
Also, if you'd like to help out with a cash payment instead of virtual currency, that would be GREATLY appreciated since times are extremely rough (as always). PM me and we can organize something. Almost any amount would be helpful.
[OPEN] [CLOSED] [HIATUS] (cash only, read below)
References can be found on my
deviantART
03/13 Almost lost my internet again, haha~
04/14 Losing net and all that but other stressful things are getting in the way. Yadda yadda. I'll get something finished soon but y'all can cancel your trades til I tell you it's done =.=;
09/20/13 Kay, back sort of. Doing commissions again, but not exactly open.
08/09/14 Still on hiatus, unless you're doing a cash commission. PM me for that. I'm too much of a mess to d**k about for gold at the moment. There's been a death in the family.
♦
Rules:
»
You will behave in a decent and acceptable manner. No flaming or raging all over the place. It is distasteful and immature.
»
You will not alter image or remove any signatures or watermarks I have placed without my permission. That is the path to stealing, pal. If you are the one that requested the artwork, you may ask for alterations but I will always have my identification somewhere on the piece (however small it may be).
»
You will not use my artwork posted here or elsewhere unless you are the receiver of said artwork or you've gotten my permission to do so.
However, I would much rather cater a new image for you if you intend to use my artwork for a roleplay as I have an intense aversion to people using my characters that way. It's like someone else using your photo for a dating website or something. Feels weird, man.
»
You do not need to subscribe to the thread, I will submit the artwork here and PM you when finished so you don't miss it.
»
If I do not respond within 48 hours, I probably missed your post. Gaia forwards to my iPod's email so I know pretty quick when I've got a response. Just throw me a PM and what page you might've been on and I'll get back to you. I will try to respond to requests as soon as I can because I'm impatient myself so I can sympathize.
»
If you don't mind freebies, I end up really getting attached to a character sometimes when I'm stuck staring at them for four+ hours on my screen, so I may or may not throw some extras your way. If you've asked for an OC or something and I like your avatar, I just might secretly sketch it for fun <w< (you'll get to see it, secret's out in the end!).
»
All giftart (of my avatar, OCs, or favorite something or other if you feel like stalking about) will result in an art-trade whether you like it or not~♥
»
And most required of you is
patience
. I don't work with slots, I do what I can at the time. I will not finish the trade until I'm finished with the drawing so do not worry. If it's more than two weeks and I haven't started, I'll renegotiate with you and lower the price.
I've also got this annoying sort of talent that likes to appear for a few hours and go whoknowswhere for a week at a time so it might take me awhile to get things right.
You might notice alot of my work seems rushed and unfinished. That's because drawing is only a hobby for me and I don't have to finish for me. I'll get a new motive before finishing the last one. I will much more focus on your requests, though. Earning your digital money and respects is a bit of the push I need, hahaha.
♦
Ability and samples:
Please let me know which format, medium, and what exactly I'm drawing using the options and guidelines below. Thank you.
You may request
more than one artwork at a time (please use separate trades). You may ask for just about any format, whether it be portrait, bust, full body, signature, icon, post decoration image, banner, wallpaper, stencil (for tagging, vinyl, etc), short comic you might have had an idea for
so long as I can back out if things prove too difficult
. Will eventually accept CSS themes again when I get back into things and
resurrect
find a new semi-permanent home for me and my aforementioned desktop PC. You may ask for an alteration to the actual artwork or the image size in the future as I try to hold onto all my .psd's, .sai's, and .psp's.
Preferred mediums
are traditional (pencil, bic pen, charcoal), and digital. I am not very confident in my coloring, but it seems I've finally figured something out, as far as methods go.
You may not
request anything that goes against the above rules.
Will draw
...
(I've got a fear of failing the things you see in your head so to get as close as possible, follow these guidelines... unless you, for some reason or another, trust me to throw caution into the wind and fly a kite)
»
OCs
: Picture reference if you have it (and I wouldn't mind a brief history lesson (I'm a writer and roleplayer, so this sorta thing interests me)), colors (will accept a swatch if you make one (image, RGB, or hex), name, distinguishing features, personality, body type (height, shape/weight, possible deformations), ethnicity if applicable, and just about information you think I should know to get your characters just right!
»
avatars
: Please let me know if there are any distinguishing characteristics you see in you mind when you look at your avatar, because we're all pretty standard here. If there is anything such as: marking/tattoo/birthmark/scar, altered eye or other facial feature not available in an item (say you just liked the color of something), alterations in general (change in wing size? length of a skirt?), bust size if you'd rather be flatter or more voluptuous, if you'd rather have them skinnier, athletic, or filled out, height, personality (for pose and expression aid). These things make the avatar a little more you, y'know? (even if it's just the inside you, 'cos I'm sure we're not all this crazy awesome). Also, since Gaia flips images for forum posts, tell me which way the avatar should be facing for their details to be accurate (this is especially good to know if you've got other avatar art and you don't want any to be mirrored).
»
fan-art
: Series title and character name, please. If I cannot find it, I will ask you for assistance.
»
couples
: Gender isn't an issue (Same as OC and avatar)
»
small groups
: (Same as OC and avatar)
»
genderbends
: Will not genderbend a copyrighted character.
»
game sprites
: Original for RPG Maker, etc, and edits of existing sprites
»
anthropomorphic (furry)/animals
: Although I'm not all that adept with them, I will try. I've got a few, albeit, older, drawings of my own characters, so take a look. I don't upload often, so ask if you want to see something more recent.
»
Pokemon
: (optional) Let me know the natures and secondary trait of the Pokemon if it is one you've caught personally. It will help with the personality (If you want it to, anyway. I have a thing for naming my Pokemon very fitting names based on what they are). Also, if they are shiny, that'd be good to know. If you've got a specific location in game series you'd like it based in, I'll do that to. Or if you'd like me to draw it (as best as I can) in the Pokemon style instead of my own, I'll give it a shot but you've got to let me know ahead of time.
Also will accept trainer card and game sprite requests.
»
Digimon/Monster Rancher/ Neo Pets/ etcetc
»
Adventure Time style
:
I've only ever done it as a portrait of my sisters and I but it's a simple enough style...
»
Minecraft Skins
: As obnoxious as making these is, I'll do it.
»
Mature content
: If you are looking to request mature content, I require you to be 17+ for violence/gore and 18+ for sexual material. Otherwise, I will decline. PM the request so we don't frighten the chilluns.
I have trouble drawing
, but will still try if requested: realism, some animals/anthro, robots (will try hard 'cos I love 'em), backgrounds of any kind (architectural and landscape), large groups, profile (side view, I just get lucky on that). I will let you know if I'm having issues with your request and we can work something out or put it aside until I'm able (in the interim, you could always request something in its place).
♦
Prices
Prices are negotiations only. Inflation has ruined the fun, guys. Not everyone can pour their paychecks into the site or part with precious items of the past, but I'm not selling my time cheaply for those that are drowning in billions. It wouldn't be fair.
Discounts: +half price for each additional character, art-trades (full or partial discount), no lines are cheaper since lineart takes ages, portraits, busts, chibi/doll, baton-pass* (see affiliates), repeat offenders (as I get sorta used to drawing your character after awhile, y'know?)
»
sprites ›
»
sketch › (10-20 min)
(will always be cheap as chickenfeed)
»
lineart › (30min-1hr)
»
flat color (lines) (1hr 10min)
»
flat color (no lines) (20 min - 1hr)
»
cel-shade (lines) (2hr)
»
cel-shade (no lines) (2hr)
»
full color (lines) (4hr - 6h)
»
full color (no lines) (4hr - whenever)
»
to the best of my abilities › (8hr -> a total dickyear)
»
collaborations › negotiable (can be collaborated with the requester or my affiliates listed below under Baton Pass)
prices increased on
03.11.12 for extra effort (about +50%)
03.13.12 because apparently I'm charging too little (about +40%)
08.09.14 blame inflation
Or you can even pay with a shiny Pokemon~
I'd prefer if they were your own so you could rename them for me, but this isn't
too
necessary. I've gotten level 100 generically prenamed shinies before. However, I only accept legitimate 'mons. No generated crap, m'kay?
I own, for the DS,

SoulSilver

and

Diamond

(as my sister has the companion games to these plus White). I have not completed my National Pokedex, but I don't think that would be an issue for trades.
(Pretty sure the network for DS games is out of service now.)
Trade to my Y verison or soon Alpha Sapphire.
I am searching for any of the following shinies (or their preceding evolutions as I could just evolve them myself): Snorlax, Haunter, Mawile, Makuhita, Bulbasaur, Swellow, Zangoose, Totodile/ Feraligatr, Beedrill, Seviper, Breloom, Grovyle, Nidoking, Grumpig, Anorith, Miltank, Sandslash, Sharpedo, Lickitung, Camerupt, Medicham, Seadra, Porygon, Cloyster, Shuppet/Banette, Sableye, Kingler,
Octillery
,
Slugma
, and last but most awesomely for obvious reasons: Ludicolo. (I'll add gen6 later....)
*I'm also looking to help various friends obtain: Skarmory, Ponyta, Arbok, Eevee, Infernape, Duskull, Ninetails, Flygon
♦
Requests and Status:
I'll try to work on these in the order I've received them. No guarantees (my interests and talents are fleeting). Final work will be posted both here and sent to your PM inbox so you do not have to follow the thread and you won't miss a thing. Final works will be hosted on deviantART and WIPs on photobucket. Let me know if you cannot access either of these websites and I can email the image(s) instead.
03.11.12
Kylie 7793
(40%) and never have I ever drawn such an adorable Arcanine
I cannot scan at the moment so I cannot get the sketch into my computer for coloring/finishing. This may result in free art if I take too long.
03.11.12
Madam Raven
03.11.12
three patch problem
»
avatar
(45%)
03.11.12
Poison Parody
03.11.12
Tastefully Sweet
03.11.12
Bobbun
(35%) and having too much fun with it
I cannot scan at the moment so I cannot get the sketch into my computer for coloring/finishing. This may result in free art if I take too long.
03.11.12
Carnal Ghost of Malice
03.11.12
Ecks Why Zee
»
free avatar sketch
,
»
avatar
(40%)
03.11.12
orionsfantasy
»
Lilianka
(40%),
»
Michealangelo
(40%),
»
Donatello
(40%)
03.11.12
Alyssia Son
03.11.12
twin_quick_star_blossom
FatedBlondie
SolomonGrant
03.16.12
Sheepy-sama
03.23.12
Bolf
♦
Affiliates
Any art shop may become an affiliate so long as you link back someplace. Wouldn't mind an art-trade for the heck of it, you awesome artist, you~ Any other artist/codemonkey may join my little baton-pass idea just below.


My best buddy, Solomon's
Art Shop
(my uber-talented best bud; will collaborate if you'd prefer either of our style, linework, or coloring (ex: my style, Solomon's colors; ex:Sol's style and my lines)

My friend, Saxen's
Art Shop
(Solomon's other half in various ways XD Pretty great artist, if I do say so myself.)

Campire's
Chibi-tacular Stuff
Baton pass:
If I or one of the other artists fails a request, we've somewhat pacted to pass along the request to the other person with a discount. The original artist admits defeat, shows their failed mess of an attempt, informs the requester of the pass and they will then decide if they want to reconsider a different request or accept the new artist. One of us should be able to get it right, haha~
»
Artists Participating:
Solomon Grant
Thank you for your patronage~♫