nikiera
(?)Community Member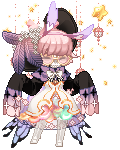 Posted: Thu, 05 Jan 2012 22:07:43 +0000
Stream:
x

••► 2/11/14- reopening for one GG and mutliple IRL.
••► 11/23/13 Busy with Finals and Experimenting with Style, will check in every so often. Best way to contact me is through email.
••► Chat it up, you may get a freeb p:

The Artist:
••►Professional Illustrator, pokemon fanatic that likes to make things.

IRL commissions have TOP priority.

Prices: GG CURRENTLY FULL IRL IS OPEN

RLC Slots

- open
- open
-open

GG Slots



- open



••► Chibi Bust= 250k
••► Normal Bust= 400k
••► Full body and Colored work is IRL. More info here.
Busts:

Lineart:
Colored Lineless:
Colored W/Lines:
Character Sheets:
Full Illustration:


Contact Method:
••► Contact me by PMing me, please.
••► email: gretshelle@aol.com

What I Do Draw:

••►Chibi
••►Furry
••►Nude (artistic and pr0n)
••►Men
••►Women
••►Children
••►Pokemon/Other Anime
••►Monsters
••►Macabre/Dark
••►Gore/Violence/Action
••►Punk/Steampunk/Lolita ect
••►Couples
••►Mecha/Scifi
••►Avatar Art
••►Old People

What I Don't Draw:

••► Clutter

Art Trades:
••► Artists that request art trades must either be pixel work or be at least my level or higher.

done by Ichitoko my side of the trade->


Form:



[b]Username:[/b] (your name)
[b]Payment:[/b] (gg/irl/item/art trade?)
[b]I Request:[/b] (avatar? tektek? OC? Couple, ect)
[b]Poses:[/b] (links to images/ descriptions)
[b]Other:[/b] (anything else you would like me to know?)




Nikiera's ART IS:
••►Attribution-NonCommercial-NoDerivs=
• Free to Share —

"to copy, distribute and transmit the work"


• Attribution —

"You must attribute the work in the manner specified by the author or licensor (but not in any way that suggests that they endorse you or your use of the work)."


• Non-commercial —

"You may not use this work for commercial purposes."


• No Derivative Works —

"You may not alter, transform, or build upon this work."




My COMMISSION TERMS:
• Full Commission Terms Page for IRL
• Follow ToS.
• DO NOT STEAL, EDIT, TRACE, ETC. MY ART.
•ALL MY ART IS BRANDED WITH MY DA or REAL NAME. If you do not like that, tough luck. It's to prevent people from stealing my art. NOT NEGOTIABLE.
•By ordering Art from me you are agreeing to these terms; if you do not send money up front, I will not start on your art…ect…ect…
• Don't whine/beg to me. I have the right to deny your request.
• Please no retracting requests after being placed.
• If you WANT to CANCEL PM me. If I have finished art by then you must follow through payment.
• Requester starts trade/send money. Then I work on art, send a WIP. Then I send a final preview of art, requester finalizes trade.
• Want to be a link out? Please post your banner in the thread.
••►••►••►••►••►••►••►••►••►••►••►••►••►••►••►••►••►••►••►
Resources:
Step By Step Practice:
ANDREW LOOMIS
Gesture Drawing Practice:
Here
and
Here
Also looking at
gesture
drawings and drawing from life (just stare at people in your classes and try to capture their silhouettes before putting in the details) is the best practice.
••►••►••►••►••►••►••►••►••►••►••►••►••►••►••►••►••►••►••►
Latest Finished Art:
••►••►••►••►••►••►••►••►••►••►••►••►••►••►••►••►••►••►••►