-Fancy R
(?)Community Member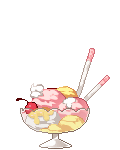 Posted: Tue, 06 Nov 2012 00:14:16 +0000
lRemilial
Sure I dont mind showing you my fail art XD! I have got to get motivation to practice. @_@
[link]
Aww XD It's not fail art! They're so cute!
heart
I really like this
one
and this
one
as well! x3
Phaea

Name: Phaea
Ref(s): At the current moment all I can say is my current avatar. Tektek and my computer don't get along very well ;A;.
Pose/Emotion: Pose: Standing with the sword pointed in the air. Emotion: Super happy
Eye Color: Silver gray
Offer: Wisteria by chance...?

Awww Phaea :3 It's fine XD As long as you don't change your avatar I think it's good x3
Accepted! <:
Thank you for ordering >v<"" I'm really excited about this ahaha I love your avatar <3
Lady Nocturnal
Aweeeee, sorry to hear that.
That is a long time to have hives. >w<
No problem~ ♥
Sounds good, a whole week. :3
Thank you, I hope you have a very nice Thanksgiving as well.
Aweeeee. xP

XD yeaah, I have Chronic Hives. ;/
Thanks! I'm looking forward to all the meat *V *
Ahaha I'd be a great vegetarian
emotion_sweatdrop