nikiera
(?)Community Member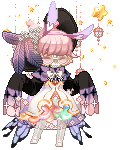 Posted: Sun, 29 Apr 2012 06:35:01 +0000
Ichitoko
AHAHA! I LOVE HIS NOSES TOO! Nothing like some pronounced nosies to make a character be insta-sexy. * v*!! <33 I also love how he does face structures in general, so amaazzinggg. <33
And yess, usually there's only so much of the the perfect anime button noses I can take before all the characters start looking the same to me.
AND COINKYDINK. Phobs and Fool are both Russian!
emotion_awesome
Something about Russian artists and their styles. <33 Of course, that's entirely arbitrary. LOL.
Ohh, yes! I can see the connection! I love love love storybook-like art. So on the more cartoony side. I like the
imaginism
team on dA too. * v*
Yep, I love Syosa's work because of it's softness and simplicity. And the earthy colors! <3 He's great at animations too. C: I learned pixel art entirely through observation and tons of practice. Pixel tutorials did not get through to me. At all. I could read them just fine and be all cool on the theory, but when it came to actually applying what I learned from the tutorial --& nope, what did I just read? XD So I just experimented a ton until I settled on a style I liked enough to keep going with it. But then, pixel art is super flexible, so I change styles around a lot. So maybe my style isn't as stable as I thought... D8;;
Anyway, yeah. I would try to get some practice in doing freebies, but it never gave me the right motivation, so I've stopped. Usually for commissions though, I accept almost any request because I'm usually up to trying my hand at pixeling anything. and that doesn't seem to really make sense since commissions and freebies sort of serve the same purpose for me - practice - but oh well!
YEP. Pencil sketches over photoshop! Haha. Less steps to go through. XD I doodled until 4AM last night. u__u;; That was bad.
I like traditional more than digital, actually. 8DD;; But it takes actual materials for the artist and I don't think the gaia money they'be be getting in return for spending actual money on materials quite balances out. Of course, pencil sketches are less of a concern. But things like water colors and copic markers. Those can hurt the wallet. u__u;
FFFF, I looked a litle closer at fool's work. THAT'S PIXEL?????? ksjfsgdgjkhgdjkgbl
*head explodes in a cloud of colorful confetti*
My mind, has been BLOWN 10 times in a second. HOLY F***!
Whoa. Wow.
:l
As for Syosa, yes, the animation is so well done and clean- gentle and has weight to it.
Not just some 2-d sprite floating across but really there. I can see why you adore the art.
efff, I used to do that. Do traditional art for gold on gaia, until I got my PS5. More economical that way UUUUGGH. Copics. HISSS. They're great but HELL they're expensive! D:
I've got a set of 36 and that was a total punch in the balls of my wallet (though it was my dad buying it, but still...)
I buy my own copics now, but mostly as a splurge after a paycheck or if I need a color ofr a peice of art I'm working on that's for me or I'm making for my sweetheart. Caio Copic are a little more cheap than the normal ones. I think 3$ a pop compared to the 5$. : O
Do you do traditonal? At least, beyond the graphite pencil?