Angel Charlet
(?)Community Member
Posted: Sat, 26 Jan 2013 19:36:53 +0000
Patriklus
Ask Angel
Patriklus
Ask Angel
Patriklus
gaia_nitemareleft gaia_nitemareright

:O Do you do Couple shots?
Yes I do, they are double the price <3

>,..,> NEXT QUESTION! Can you have them do a pose together? Or would they
need to be separate but in the same picture?
I can pose them together, lol, Im just not good at hugging poses.

Oh that's fine... Let me give you a ref, and a breif info on the two.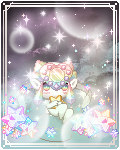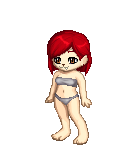 This is the couple. They are from a new world. Conflicting nations (sub species)
fighting for "what is right". The princess and prince fall in love. (Not to surprising
there.) The female is the blue one (not surprising either) and she is outgoing, fun,
and does everything she can to make him smile. The male is the purple one (well
he better be because the blue one is taken D:< ) and he is shy, skiddish, but sort
of childlike and blushes a lot.

My offer for grouping: 400k x2(since it is a couple) +200ktip (I do art too, so I
understand the work it takes to even do a basic image. You deserve at least
a 25% tip)... Total: 1,000,000 gg