xoDarkestNightxo
(?)Community Member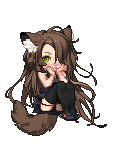 Posted: Mon, 11 Feb 2013 09:11:49 +0000
RevTek
xoDarkestNightxo

That is pretty awesome that she did that =3 I've never trained anyone before and I think it would be pretty fun to do so ^^ I've helped people before though and I enjoy trying to remember as many codes as i can. I still have to laugh when people ask me for the code for carrots though since thats one of the easier ones. I haven't memorized to many though, just the more regular items like celery stalks, avacado's, limes, lemons, banana's, fiji apples, assaragus, all three different types of tomato's, jincama, carrots, canalope, parsley, cilantro, and thats all I can remember right now. lol
ive trained 2-3 people. but only halfway??
they always get taken from me to go to someone older. even though ive been there for almost a year now and one of the best cashiers....>_____> oh wellllllz~
i swear though, there needs to be a class on bagging..
ive seem people put eggs with bleach..
just..
just what?? =o=;;;;;;
i know a lot of codes
but our carrots have barcodes. o_o so i dont bother. same with celery stalks, xD
but i know all 3 colored bell peppers, asparagus, garlic, limes, lemons, cucumbers, BANANAS [the first one you ever learn i swear! xD], all the apples [green, yellow, red, fiji, gala], sweet potatoes [but not regular potatoes...LOL], pumpkins and watermelons [both sizes], cantaloupe, melon....um..
this one thing that idk the name of but i know its 3112, and...avocados, onions [white, red, and small], oranges+grapefruit+tangerines [though i always have to check wtf they are...>.> they all look THE EXACT SAME OMG...giant tangerines..small oranges...dafuq], parsley, cilantro, italian parsley [cuz there is a different apparently..] jimcama i think i remember..there is one that is 4747 but its one of those things where i remember the number, but its one of those 'i cant remember, i know this is a thing, LETS TRY IT!' rofl
and some other things but i cant remember ;A;
xoDarkestNightxo
Dear RevTek,
I tried to think of a way to describe how I explore you, and my brain kept coming back to the dog. You see, it pushes out of the park to grow and continplate in an environment full of danger, eventually jogging and becoming fully realized as what I had hoped it was to be the entire time-- a dazzling fountain. And when it's as gorgeous as ours is, I just want to show everybody!
Forever ecstatic,
xoDarkestNightxo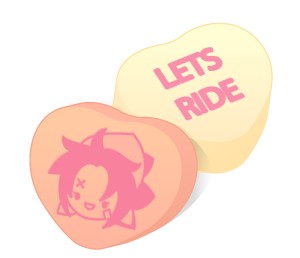 OUR FOUNTAINS
THEY SHALL DAZZLE TOGETHER <3333
Wow you know so many! I'm still trying to memorize more, but I'm a slow memorizer lol Oh and I completely aggree with you when it comes to taking a class on bagging. I've seen people put dish soap in with deli meats which is just wrong. I'm always astonished when I watch other cashiers bag, because some of them really do seem to not know how to do it correctly. I mean its not hard to keep cold items with other cold items and to keep all the chemicals in their own separte bags. And it should be pretty easy to tell if a bag needs to be doubled or not. Its just shocking to go through someone elses line and find yourself having to sort things out, rebag, or double bag everything.
OMG I love that valentine rofl its too funny XD dazzling fountains *chuckles*