Sins of an Angel
(?)Community Member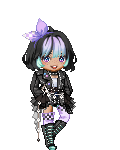 Posted: Sun, 13 Jan 2013 01:57:36 +0000
❝

There's power in the night. There's terror in the darkness.
Despite all our accumulated history, learning, and experience, we remember.
We remember times when we were too small to reach the light switch on the wall
And when darkness itself was enough to make us cry out in fear...

❞
'When the Church Bells Ring' is a dark and gritty urban fantasy roleplay, centered around all things supernatural, magic, the occult, etc.
Inspiration and many themes within the story come from such sources as H.P. Lovecraft, World of Darkness, The Dresden Files, and more.
This is an art request for some of the characters contained within the world of Church Bells, played by my husband and myself.
Other characters played by friends may make guest appearances at any point.
Venture further to learn their individual stories...
REDOING FRONT PAGE. STILL ACCEPTING DURING "REMODEL" THANKS!
╔═══════════════════════════════════════════════════════════════════════╗




Seeking...

QUALITY ART

- and FAIR prices. No Auctions. No RL commissions atm.



Current Funds...

FLUCTUATING - Currently 320b++.



Current News...



9-16-14- MY BIRTHDAY IS THURSDAY! DRAW ME BIRTHDAY ARTSU?!
9-17-14- A new character has been added to the first group!
9-20-14- Since the Gaian economy is like, super effed atm, I'm now accepting offers for possible RLCs but on a case-by-case basis.
I have a bit of flexible income right now, but I'm still going to be frugal about prices.
9-28-14- No more RLCs for now. c: Thanks to those who posted their info!
10-11-14- Revamping the layout of the front page some. Pardon my dust but I'm STILL accepting!






╚══════════════════════════════════════════════════════════════╝





❝

Those who don't believe in magic will never find it.

❞