VampireDraculina
(?)Community Member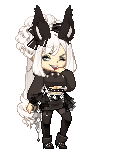 Posted: Fri, 27 May 2011 22:30:02 +0000
Post #1
Hello and welcome to my request thread
heart
♥ From Here...To The Moon ♥
Currently
: Gold Funds: 4 Mill (in pure)
RL Commission Funds:
$100 (every month. It is a re-newable fund.)
Done for this month! Still feel free to post. I have a waiting list for rl commissions and I always get back to you!
smile
heart
Announcements: Friday May 27th, 2011 - Grand Opening!
Tuesday May 31st, 2011 - FILL OUT THE FORM ON THE 9TH POST, ON THE FIRST PAGE IN ORDER TO HAVE ME COMMISSION YOU. Anybody who does not do this from now on will be ignored. Im tried of telling people this. Read the rules.
As Of March (for those of you who did not know already) - I am no longer dating Dante Faust. I am putting this up here so no one wonders why I am no longer buying couple art of us and why his avatars has been removed from the thread. I would much rather not talk about what happened. Just know it was for the best and we both have moved on heart
Monday July 4th, 2011 - Slight hiatus due to lack of internet. Thread closed for now! Will re-open again soon! ; 3;
Monday July 25th, 2011 - Back and open again~!
August 8th, 2011 - Moving to San Jose (Joined Job Corps)
October 6th, 2011 - Home visiting so I will be around for about 5 days!
October 8th, 2011 - REACHED POPULAR THREAD! I am so honored!!! crying heart
January 1st, 2012 - Shop is temporarily closed. Waiting to liquify items in order to have pure heart
March 20th, 2012 - Open again! :'D
March 23rd, 2012 - FIRST PERSON TO POST ON PAGE 200 GETS 200k!!! - Winner Neko Nicotine
March 24th, 2012 - Officially started dating Bobular heart [Link]
April 18th, 2012 - FIRST PERSON TO POST ON PAGE 300 GETS 300k!!! - Winner l Loren l
April 25th, 2012 - ...I need a secretary! OTL;; I need help around the thread whenever I am busy/not around! 8C Anyone interested?
April 30th, 2012 - Temporarily closing until I am done exchanging to get some more gold. But, please feel free to come on in and post. You may even fill out and post a form as long as you are okay with being put on the waiting list heart
Monday June 4th, 2012 - My 22nd birthday! emotion_yatta
Tuesday June 5th, 2012 - I found out I got hacked on my birthday... =/
At Some Point Between All This - Bobular's account gets banned for helping me.
Monday June 11th, 2012 - The Mods finally recover my account, BUT tell me that due to the hacker throwing all my items away in Dumpster Dive, there is nothing they can really do to help me.
Friday June 15th, 2012 - Finally able to get back on to this account. Re-opening Quest Thread.
Tuesday June 19th, 2012 - Got Bobular un-banned and got his Angelic Scarf and Winged Anklets back safely to him heart
Thursday August 16, 2012 - GOT MY ITEMS BACK! gonk eek crying heart heart heart
Thank you


! You are a total Angel emotion_hug
September 8th, 2012 - Hiatus
Friday January 5th, 2013 - Temporarily opening for a special couple request!
(PLEASE SEE POST #8!)