Fuacata
(?)Community Member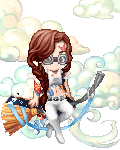 Posted: Sat, 12 Jan 2013 00:24:38 +0000
General Info:
I have two characters that I'd really like done - a boy and a girl. I've got

375k gold

to offer (possibly more depending on the quality). I'm looking for a colored full-body couple art, not romantic or anything.


IF your pricing allows a couple shot and two black&white individual busts of both characters tell me and that would honestly be great and so well-appreciated.

Please Pay Attention to Details



I'm going for a certain look, so please show some samples! I'm probably more toward digital art but traditional is fine if it's what I'm looking for. So, yeah, show some samples! XD
------------------------------------------------------------------
OC Details:

Character One - Griffin Crowley
Physical Description:
Griffin is 16. He's around 5'8" and is a fit boy with good muscle in his legs and arms (he's not ripped, but it's easy to feel). He has short-cut medium brown hair that looks light when in direct sunlight, and he has chocolate brown irises. He has broad shoulders, and his face is like a roundish/squarish shape. He always has a determined look in his eyes.
Armor:
Griffin's suit of armor covers his body from neck to toe in heavy-plated silver metal. Unlike the avatar reference below, the dark blue area is a darker gray and in the center of the chestplate there should be a symbol of a black crow's head (frontview) with small wings on the sides. It has thick, dark gray pauldrons that could bash through walls and rock with ease. His greaves and boots are silver as well, in fact very much similar to the one in the avatar reference (below).
Weapon(s):
Longsword:

"The blade, like Cassandra's, was double edged and had a fine point, making it a very good thrusting weapon. The blade was sharp and sleek and had the same black tint as the girl's dagger's blades. The design was simple, and the length was enough to not let enemies get too close yet stay on the defensive." - The blade has a black tint to it, as read above. The handle is a mix of gold and darkened gray. The chappe's shape can be whatever you want it to be, it was never decided amongst my partner and I but something cool! The pummel looks like a carved stone, and is black like the chappe while the grip is gold.


Staff:

"His staff had two sides. One side was made of some kind of very sturdy and dense substance that looked similar to wood. At the end, it had a sort of crystal that glowed many different colors. He was told that the color would change depending on what kind of magic he was using at the time. The other end of the staff had a halberd tip, looking as it were a pole axe. It had an axe blade on one side, a pike on the top, and a hook on the back of the axe head. The weapon was not as large as that of the actual medieval halberd but it was in close resemblance, only slightly smaller." - This is my partner's character and he did not specify exactly how the side that resembled wood was supposed to look physically. I always figured it looked like a wooden root gnarled around the crystal he spoke of. The other end is metal, therefore shades of gray and possible with some gold if you think it needs another color somewhere.
Other:
For his face, I assume he'd have a determined grin or smile (with or without teeth is up to you, whatever looks best in the artist's opinion).
Character Two - Cassandra Serpentine
Physical Description:
Cassandra is 16 and 5'9", almost exactly like her comrade. She is thin and lean, which aids her flexibility and speed. She has lean muscle and decent strength in her arms, with thin but excellently trained legs. She has long brown hair, typically in the style of the avatar reference below (except she doesn't have bangs really, it just gives that appearance with the way her part divides her hair and how it hangs off her forehead like that), and she has dark chocolate eyes. Her face is somewhat rectangular and slightly roundish as well. She has a graceful way of movement and positioning, as if she were light as a feather and as flexible as a gymnast.
Armor:
"Cassandra's armor was slim and light, perfect in correspondence to her powers. It looked as though it were black leather, yet it was hard as steel and enabled her to move with perfect ease. Her shoulders were covered by medium black metal pauldrons that were light as well, except the right pauldron extended a bit further down her arm sort of like a shield for the right appendage. A long dark gray belt went along her chest and stomach, diagonally across her torso, and back to the front again (bandolier). It had small pockets and sleeves in it that were perfect for throwing small throwing knives or any other small objects. A similarly colored belt ran around her waist, a silver buckle in the center, and it held her sheaths for her large daggers. Her knees were protected by black metal padding while her legs were covered with the same black and leathery cloth that made up her torso piece, and her feet wore black boots that were perfect for rough terrain yet barely made a sound when in contact with the ground." - The boots are not as pointy as the avatar reference, haha. If any of you have ever played Oblivion and have seen the Dark Brotherhood Armor, it's kind of the same concept. Also, like Griffin's armor it has a representative symbol. Hers is simply a white serpent's head (frontview).
Weapon(s):
"Her two daggers were a fair size; the blades being about as long as the distance from her shoulder to her elbow. They were fine weapons indeed, made out of some sort of metal pertaining to steel but had a sort of black tint to it. Both daggers had a serrated edge at the hilt, very useful for blocking attacks and disarming blade wielding opponents... or incapacitating and torturing opponents with the twist of the blade. Each of the daggers were double-edged and razor sharp, being able to cleave enemy limbs with ease. Her throwing knives were smaller than her dagger, and she held six of them but each were only four inches in length - enough to pierce the skin and hit an organ." The color of her hilt is a solid leathery black.
Other:
She has a playful personality, so she smirks and grins coyly a lot. I figured for her she could be smirking knowingly or approvingly at her teammate.
------------------------------------------------------------------
Other:
Posing, Background, Other:


Whatever pose you'd like, so long as it represents that they work as a team. I definitely want their faces to be fully viewable, probably from a slight angle. Their weapons should be visible and preferably perhaps in their hands (not Cassandra's throwing knives since they're in the bandolier) since they both have weapons to occupy both. I was thinking maybe back to back, with their heads turned toward each other with the desired expressions. That'd be pretty cool with an angled perspective.I don't know, whatever you think is best so long as it shows the weapons, their faces/heads, and somehow show at least enough of each chest symbol to show they are there - they're not a couple so no romance. No background needed, transparent is awesome or just white. As for anything else, I'd like their names to be next to them to show that these are indeed my characters. Not over their bodies though, I want the bodies perfectly in view. On the top, can you write "The Crossover" all fancy or something? That's the title of the story they're from. Only if you can.



AVATAR REFERENCES
(Do not rely on these unless told otherwise, PLEASE read descriptions and focus on those because the avatars are half wrong due to Gaia's lack of matching items)

Griffin:



Cassandra:




I know it's a lot! Sorry guys! sweatdrop
If you're interested in knowing more about these characters, feel free to ask a question!
Samples, please heart