~Da llama queen~
(?)Community Member
Posted: Tue, 08 Jan 2013 00:18:33 +0000
Hellooooo people and welcome to Storybook life!
We three ladies would love it if you drew our OC's.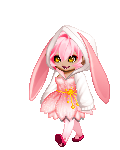 Hello! I am Fae <3 I am the youngest here. I love butterflies, rabbits, and books: especially big dic---tionaries... I love puns, being silly and I am a workaholic. I'm an assistant manager for a jewelery store and I love it! Sometimes it can be stressful but what keeps me sane is collecting art. Please draw some of my characters if they inspire!

surprised and I am Llama <3 the middle child ignored and forgotten... emotion_awesome :is tackle luffed by many, many people: Shoosh! I trying to say I is ignored! :hides her long list of friends: ninja Yup totally ignored... so draw for me only emotion_dowant All joking aside; art makes me squee. Don't you want me to squee? emotion_kirakira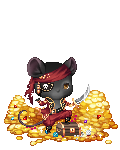 I am Panda, the eldest. I am raising three little munchkins who suck up a lot of my time. They are like cute little time sucking monsters that steal hearts as well... I would love to get some art, it makes me happy. I like happy.
We have gathered our OC's and made one nice little book for all you artists to browse. Please enjoy your time here, feel free to chat and stay for a cup of tea <3
Chapter one: The Curse of the Falling Star. Fae's chapter. <3
Posts
1
,
3
,
4
and
5
.
Chapter two: Pieces of Me. Llama's chapter <3
Posts
6
,
7
,
8
and
9
.
Chapter three: A Munchkin Lead Life. Panda's chapter. <3
Posts
10
,
11
,
12
, and
13
.
Final posts:
Links in/out
and a post for games we host now and then
<3
Rules:
•No stealing art and claiming it as your own.
•Do NOT demand money for your art. If you have a shop; link us the shop and we might order if we have the funds.
heart
We do order art when we love your style.
•Be polite
•PLEASE follow our OC's information -_- we have it written for a reason.
•We try to tip, but do not expect them.