Shin Kyo Eun
(?)Community Member
Posted: Mon, 09 Apr 2012 03:31:51 +0000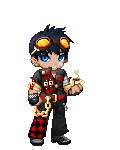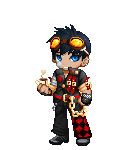 You know what? If you guys would actually read this post, then maybe I wouldn't be such an a-hole by rejecting you flat out!
▬▬▬▬▬▬▬▬▬▬▬▬ ♫

♥

♫ ▬▬▬▬▬▬▬▬▬▬▬▬▬

█▀▄▀▄▀▄▀▄▀▄▀▄▀▄▀▄▀▄▀▄▀▄▀▄▀▄▀▄▀▄▀▄▀▄▀▄▀▄▀▄▀▄▀▄▀▄▀▄▀█
█ I • ♥ • K P O P ♫ : F r e e b i e • T h r e a d █
█▄▀▄▀▄▀▄▀▄▀▄▀▄▀▄▀▄▀▄▀▄▀▄▀▄▀▄▀▄▀▄▀▄▀▄▀▄▀▄▀▄▀▄▀▄▀▄▀▄█
SHINee • EXO(M&K) • NU'EST • 2NE1 • Girl's Generation • 4Minute • Miss A • Sistar • T-Ara • Chocolat • After School • Brown Eyed Girls • Kara • f(x) • Sunny Hill & More

Please Note: I like LISTENING to K-Pop, and pretty much love K-Pop just cause of their music. I am not into KDramas, nor do I have Mnet. Please do not try to be a squealing fan in my thread. I'll discuss the music...But not stuff about the Idols themselves.
Getting Straight To The Point. I use
Join.Me, which is currently off
, so bare with It and me please. And I don't wanna hear any Complaining about how I should use Livestream cause it's better, and less laggy, or whatever. I will boot you from the stream if you are watching. If you post it in the thread, you will be placed on my Ignore list, so you no longer bother me.
Looking for:
► OCs _____►►► PICTURE REFERENCES ONLY. TEXT DESCRIPTIONS WILL BE IGNORED.
► Avatars ___ ◄ No Fawking Tekteks...They're getting annoying.
_____________ ◄ I AM ONLY DRAWING THE AVATAR YOU HAVE EQUIPPED!!!
_____________ ◄ If you're requesting couple art, The rule applies to that too. Just provide their USERNAME, and I will draw their CURRENT avatar with yours.
► Males > Females (but doing both)
Won't Do:
► Furries/Anthros (Neko-type anthros are fine)
► Mechas
► ********
► Groups over 3 (1-3 people is fine)
► Other things that I can't remember, but if it comes up I'll tell you.
Rules:
◙ No Drama. In both the thread AND in the stream.
◙ You get What you Get. Don't go asking for anything more than what I'm willing to give.
◙ No Begging/Whining (Things Like: It's for my Friend who's suicidal since her break up, so we're trying to to collect art to make him/her feel better; I'm close to my collection Goal; You'll be my first Avatar Art I've received; ETC. .....If I see these I WILL REJECT YOUR ART. I'm TIRED of hearing lame reasoning as to WHY YOU should get a freebie, even if it's not for you. >>;; )
◙ I have the right to Deny/Refuse/Reject/Trash/Delete/Ignore/etc. any one's request, whether started, almost complete, or at any time if I feel like. With or Without a valid reason.
◙ The first post must be read before ANY posting of ANY kind is made.
◙ If you post without reading the first post, I will Reject/Deny/etc you, even if you'r not requesting art, and then ask/demand that you leave.
◙ To prove you read the first post, Put your preferred weapon if you had to fight(whether it be a weapon, magic, or magical weapon like enchanted swords, staffs, or wands, etc.) in your post. Those who do not comply will be rejected on the spot, if I don't catch you before you edit.
◙ Follow Gaia Terms of Service/ToS.
◙ REGARDING Hit & Runners! - I'll allow you, but chances are...You're not gonna get drawn.
◙ If you join the stream, the chance of you getting drawn will go up. But do still keep in mind that I still have a right to turn you down.
◙ No Stealing My Works, Or ANYONE'S Art That Is Shared/Posted/Sent To You.
NO SAMPLES CAUSE IT'S A FREEBIE THREAD, NOT AN ART SHOP.
Don't Like it? ...Tough. Go complain someplace else.
Regarding any tips sent to me:
__ ► Normally I don't accept tips, but as of this edit

(4/24/12)

, Any tips I receive will be going to a friend who just joined Gaia. I'm okay with giving him my tips cause He's just starting off and I currently don't have much to spot him to help start him out.
Use this to get my attention, don't quote the first post:


[quote="Shin Kyo Eun"][/quote]