Yvvki
(?)Community Member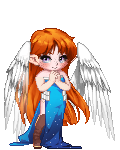 Posted: Sun, 09 Sep 2012 08:27:32 +0000
Does anyone wanna draw my Male OC's?
Ran
He is a wolf. n.n
And yes hes tan.
heart
Ray
He is an elf.
Ealn
He is an ice demon
Or my female OC's
Sara
Wolf
Takashiru
Vampire.
Riku
Human
Age 1700 (appears in his late 20's ) - Ran: Serious and quiet, interested in security and peaceful living. Extremely thorough, responsible, and dependable. Well-developed powers of concentration. Usually interested in supporting and promoting traditions and establishments. Well-organized and hard working, he works steadily towards identified goals. They can usually accomplish any task once he has set his mind to it.
Age 60 (appears 24 ) - Ray: Assertive and outspoken – He is driven to lead. Excellent ability to understand difficult organizational problems and create solid solutions. Intelligent and well-informed, he usually excels at public speaking. He values knowledge and competence, and usually has little patience with inefficiency or disorganization.
Age 100 (appears 18 ) -Ealn:Quietly forceful, original, and sensitive. Tend to stick to things until he is done. Extremely intuitive about people, and concerned for their feelings. Well-developed value systems which he strictly adheres to. Well-respected for their perseverance in doing the right thing. Likely to be individualistic, rather than leading or following.
Age 1400 (appears 22 ) - Sara: Quiet and reserved, interested in how and why things work. Excellent skills with mechanical things. Risk-taker who lives for the moment. Usually interested in and talented at extreme sports. Uncomplicated in her desires. Loyal to her peers and to her internal value systems, but not overly concerned with respecting laws and rules if they get in the way of getting something done. Detached and analytical, she excels at finding solutions to practical problems.
(C cup )
Age unknown (appears 21 but built like a kid ) Takashiru: Quiet, reflective, and idealistic. Interested in serving humanity. Well-developed value system, which they strive to live in accordance with. Extremely loyal. Adaptable and laid-back unless a strongly-held value is threatened. Usually talented writers. Mentally quick, and able to see possibilities. Interested in understanding and helping people.
( A cup )
Age: 30 Riku: Independent, original, analytical, and determined. Have an exceptional ability to turn theories into solid plans of action. Highly value knowledge, competence, and structure. Driven to derive meaning from their visions. Long-range thinkers. Have very high standards for her performance, and the performance of others. Natural leaders, but will follow if she trusts existing leaders.
( B cup )
The game is called Mabinogi for anyone wanting to know. <3
I will also stick around and I might draw you guys as well.
art received 28/100
Ran:
Ray:
Ealn:
Sara:
Taka:
Riku:
Ran and Taka

Since Christmas is on its way I am allowing anyone to dress up my OC's in which ever costume you want to put them in. <3333
And it depends on how i feel but i do stuff like this