Fansub
(?)Community Member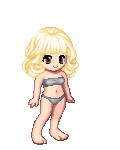 Posted: Sun, 20 Feb 2011 19:39:54 +0000
wahmbulance
I know I need to update this thread with new stuff, I appreciate everyone's help! I am just too busy with real life stuff right now to edit this monster of a post. I promise it will be updated as soon as I can find some time!
wahmbulance
"In drawing there is design, technique, and life, and the greatest of these is life.

Your aim must be to make a drawing life-like. This does not necessitate a lot of finnicky detail; in fact the most life-like drawings are the simplest and least finished.

It is the artist who can draw vitality who commands the highest price for his work, and how is this quality of life to be attained? By going direct to life, that is to say, making your sketches from the living personalities around you.

Do not let your desire to render a pretty drawing swamp the importance of retaining the essential life and character of your subject."
- Len Doust,
Figure Sketching for Beginners
All right. Whenever someone in these parts requests an anime (or another style) tutorial and is told to draw from life and learn "realism" first, there is always a lot of kicking and screaming. Because cartoons people look nothing like real people, etc etc.
Let me explain something, first of all. When we say "draw from life", we're talking about looking at someone (or something) in real life and trying to draw that person or thing. That's it.
We are

not

talking about hyperrealism, which is when you draw something and it ends up looking like a photograph.
That's a good exercise, too, but you don't
need
to do it. For example,
this
,
this
,
this
,
this
and
this
-- these are all life drawings. You know what else is a life drawing?
This
. So, just to get this whole idea right out of the way: no one is telling you to draw hyperrealism.
What we are telling you to do is observe real things and try to draw them as they are.
Too much stylization (like anime) is not recommended simply because it will actually get in the way. Stylizing is
hard
and it will distract you from what you're really supposed to be doing, which is observe how people (and stuff) behave in the real world and trying to translate that onto a 2D surface.
Don't think of "realism" as a style. Think of it as stepping stone to building your own style instead. No one is asking you to draw real people because we think it's better than anime! We are suggesting that you draw real people
so that your anime will look better.
Why is this important or even relevant to drawing anime?
Well, I posted this a while ago, so I'm going to quote myself here:
Quote:
Basically, it boils down to understanding how things behave in the real world in order to emulate them successfully. Everything from light to perspective to anatomy can be learned and learned well through life drawing.

For instance, let's say you want to draw a character sitting on a chair. You're going to run into a series of problems if you don't do a lot of life drawing:

1. You probably have a very limited amount of sitting poses in mind, and most of them were acquired through looking at or copying other people's stylized drawings. It won't help you that you probably don't have a good grasp of human anatomy. This means you'll have trouble coming up with your own pose, and even more trouble if you want to change the angle, even by a little bit. Things that should come to you naturally, such as the position of the legs or arms will become massive walls of pain and despair that you can't climb over. This is why you see so many "help me with this pose!" or "I don't know what to do with the arms!" threads in Picture Post.

This happens because these folks don't have even a basic understanding of how the human body works. Through life drawing, you pick up a lot of subtleties in gesture, weight and balance. So when you draw your character sitting, you instinctively know how to pose the arms and legs because you've seen real human beings sitting and you've picked up this information through drawing them.

2. You probably have a very limited amount of chairs in mind, and you don't really understand how they were built or how they stand on their own so you're unable to just come up with one of your own on the fly. You're reduced to finding reference, but you most likely won't be able to look at a photo of a chair and do a turnaround in your head to make it fit with the composition that you have in mind. So you're reduced to either searching for hours until you can find a photo that fits or giving up and drawing a rock.

3. You don't understand how perspective works in the real world and foreshortening is most likely lost on you. You may have looked up tutorials and whatnot but it never looks quite right. This is because tutorials are 2D things and while they're useful, you can't learn everything from them because when you're referencing or learning from another drawing, the 3D to 2D translation has already been done for you. So you learn a technique, but you don't have the "visual bank" in your mind to actually apply this technique successfully. As such, you will most likely end up drawing something without a background and not at an angle that is actually interesting.

4. You don't understand how fabric behaves in the real world, why wrinkles are formed and how they're formed or where they go. This results in either excessive wrinkling all in the wrong places (VERY common in newbies trying to draw anime/manga) or none at all. Both are terrible.

5. You probably don't understand how light behaves in the real world or its relationship with color, so when you color and shade your drawings, you miss several extremely important things which end up making the picture look flat. You may end up over rendering it or putting in too much detail to compensate, but it'll end up sucking.

6. In addition to what I said above, not having an understanding of things like facial and muscle structure will lead to incredibly awkward shading that actually makes the picture look flatter.

This is just the most basic stuff, off the top of my head.
EDIT:
about drawing from photos:
Fansub
Look
(should save what you said and paste it everytime people seeking advice) That can be applied for photo references too. I was thinking more along the way of:
why is drawing from life better than drawing from photo references?
For me, it seems it's harder to get a feeling of depth, proportion, and other things from photo, and it's always easier for me to capture the likeness when I doing a real life portrait than photo referencing. But again, not sure how to explain that to new artists.
sweatdrop
Well, when you're drawing from a photo, you're copying the 3D to 2D translation, not doing it yourself. The camera already did that part for you. So you miss out on a lot of things because you're not learning through 3D shapes and real light. It becomes harder to put weight and depth in your work as well as just doing a "turnaround" of something in your head to make your reference work for you.
You know how a lot of people post asking for pose help, help with shading, etc?
None of them would have those problems if they drew from life.
This is what it teaches you. This is why it's important.
Will life drawing teach you to draw anime? No. It won't. You won't be able to magically draw your K-ON! doujin because you draw from life. That's not how it works, if you want to learn to draw a certain way, you have to study that particular style.
But if you don't have that base which you can only acquire through study of the real world, you will not be successful at emulating any style.
Because anime people are still people, even if they're highly stylized, they'll still have the same mannerisms, the same gestures as a real human being. Same goes for anime horses, anime dogs, anime whatevers. Backgrounds in anime are also based on real places, buildings, cars, what have you. Everything is a representation of the real world. Familiarize yourself with it, and you will do better no matter what you want to do with your art.
wahmbulance
You also need to study other things!
Composition, light, color, perspective and anatomy (both human and whatever animal you want to draw).
wahmbulance
There are many, many books about these subjects that can help you. The free
Loomis
books will teach you a little bit of everything you need to know, but remember: books can only do so much. You need to draw from life.
That's the real difference between
this
and
this
. It's a good understanding of how things look in the real world. The second drawing isn't a different "style" -- it's a bad drawing!
So, with that in mind, and assuming you do your life drawing every day for an hour or so, just how do you learn to draw anime??? Well, first make sure you can draw real people and understand structure and proportion. Then, just study your favorite artists.
STUDY, NOT COPY.
This is how you study:
1. Choose a picture to study. Find one that you really like, because you're going to be stuck with it for a while.
2. Look at the picture.
Really
look at it. Try to figure out what the artist is omitting or exaggerating. Look beyond the obvious big eyes, small mouth. Look at the shape of the character's legs, look at the placement of objects in the composition. Why are they there? Nothing is accidental in a composition. There is a reason that artist decided to put that thing there. Why is that? Try to imagine the picture without that element. Does it still look good? Why? Ask yourself these questions all the time: why and how. Why did he/she do it, and how? Try to answer those questions.
3. Try to break the picture down into simple shapes and draw them. Draw those shapes, little stick figures where the characters go, big boxes where the buildings or whatever go. Skip all the small details, focus on the shapes first. Compare it to the source image. Do your shapes look like they're in the right place? Measure things carefully. Is the gap between those two shapes really that wide? Does that character's elbow line up with that other character's forehead? Pay attention to what you're doing. Be patient. Get it right.
4. Once you're satisfied with your sketch, start adding more detail. Always do the big stuff first -- don't draw all the details on the hair, for example, just the general shape of it. Leave things like highlights on the eyes and hair for later. You want to focus on the stuff that actually makes or breaks the picture right now. Look at composition, light, perspective and anatomy. Try to figure out why and how the artist chose to stylize certain elements. This is VERY IMPORTANT. Don't just copy the picture, try to understand it. Figuring out the thought process that went into making an image is what's most important about studying someone, not making an exact copy. You're going to end up with a pretty good copy anyway, so just forget about the results and focus on the process.
5. Keep adding more details until you finish the picture. Again, keep in mind that your study isn't supposed to look identical to the source image. You're not copying it, you're just trying to understand it. The final result does not matter at all in this case, it's entirely about the process.
This is the difference between being influenced by another artist and downright copying them.
In studies like this one, you learn how the pictures were made and you also learn why they look the way they do -- and then it becomes easy to pick up the elements you like best (and you'll actually know why you like them!) and apply a similar technique to your own work. This is how you polish your style.
It's not by copying, it's by studying.
6. Rinse, repeat.
Disclaimer:
I am not an amazing, uber skilled artist and I'm sure I missed a lot of stuff. Please correct me and add information to this thread if you want.
Oh, and the artists I'm using as an example of good anime are my favorite Japanese artist,
Kenichi Yoshida
, and Miyazaki (I'm sure I don't need to link you to this one).
The bad drawings were just Googled, I don't know who the artists are. I'm using their doodles for educational purposes, however, so I'm not violating their copyright. If you drew one of them and want it taken down let me know (and follow this thread's advice, you'll get better!)
Words of wisdom:
Kaiser-chan
I think it's also really, really important to remember and emphasize that drawing from life is not drawing "semi-realism," or "realism" shading or "style" from your head. It is not about a doodle of a person who has more than a line for a nose, because all that teaches usually is how to polish. I know I learned no more from that when I was younger, and I see a confusion between the two a lot. That stuff is just a variant on drawing anime - it's regurgitating what you think a person looks like, rather than drawing one, and also just ingrains bad habits.
x_Silver_Starlight_x
I think it might be important to mention the fact that they're not going to be good at life drawing right away. A surprising amount of people think it's supposed to be easy.
RELEVANT LINKS
-
UNDERSTANDING YOUR STYLE
-
Awesome post by Kendaroo!
In her own words:
Quote:
This is meant to show how quickly progression can occur when reference is used and the differences between looking at life vs a photo.
Resources you can trust
(will be adding more as I sort through my bajillions of bookmarks, freel free to link me to stuff too -- but
NO
step by step tutorials, please!)
Anatomy:
-
Constructive Anatomy by George Bridgman
-
Big Guide to Drawing the Body
-
Simplify Human Anatomy
Light & color:
-
LIGHT - a detailed tutorial
- Dense but very, very thorough
Colour Theory Discussion
Composition:
-
Composition; a series of exercises in art structure for the use of students and teachers
-
Avoiding Tangents
, aka, don't make these compositional errors.
Collections & Misc:
-
PSG Art tutorial
-
Comic Cheat Sheets
(my fiance uploaded these, they are all from reputable sources)
-
Top Ten Ways to be a Better Artist
-
Gurney Journey
; from James Gurney, award-winning author of "Colour and Light".
- The Art Order (
new website
) (
old blog
); covers everything from A-Z; from Jon Schindehette, Senior Creative Director, Dungeons & Dragons®, Wizards of the Coast
Examples of stylization with good foundations:
-
Smeggie's Sadly Rather Short List Of Modern And Relatively Well-Known Manga Artists Who Aren't Embarrassingly Bad At Anatomy And Perspective And Are Therefore Worth Paying Attention To
-
James Jean (WARNING! NUDITY!)
-
Misawa Hiroshi (you wil need a Pixiv account to see these)
-
Bret Blevins (WARNING! NUDITY!)
and his awesome "why draw from life?" posts:
1
,
2
and
3
.
-
Brandon Graham
-
my2k
-
Endling
-
Natasha Sim
-
Sayaka Ouhito
-
Jen Wang
-
Justin Cherry
-
Claire Wendling
-
mol
-
jake
-
Takeshi Obata
-
Ayami Kojima
-
Sam's Tasty Art
-
Woodyart
Learn your stuff, kids!