Fansub
(?)Community Member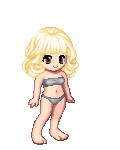 Posted: Fri, 01 Jun 2012 00:04:25 +0000
I frequently argue with people who refuse to believe that Japan treats its animators like s**t. Well here you go then. These are quotes from articles from a web site that I cannot link to due to its content, but just in case anyone here still wants to be an animator in Japan.
Quote:
Anybody aspiring to contribute towards Japan's colossal animation industry will likely be having second thoughts on seeing the latest statistics on their pay; the average annual salary paid to an animator in their twenties is a pathetic ¥1,100,000, rising to an even more shocking ¥2,140,000 in their thirties.

The average salary for a Japanese worker is approximately ¥4,500,000, with the average for those in their twenties being some ¥3,500,000, and for those in their thirties it is ¥4,800,000.

The figures for animators comes from an industry survey of 700 people working in the field, and caused no small surprise when it was reported on national news.

Just how these wretched slaves survive on such meager recompense is quite the mystery, though doubtless anyone earning so little must have additional sources of income.

[...]

Average incomes for anime industry employees are said to be pathetic even by Japanese standards – actual animators received an average annual wage of ¥1,050,000 ($10,000). Artists received ¥2,320,000, whilst performers could expect only ¥3,330,000 and even directors only received ¥4,950,000.

Looking at the results by age reveals it is most probably seniority and not merit which is the primary determinant of wages, a practice which became entrenched in Japan in the post-war period and still dominates the labour market – those in their twenties received an average of ¥1,100,000, those in their thirties ¥2,130,000, whilst those aged 40-60 found their earnings peaking at a meagre ¥4,000,000.

Actually dividing this income by hours worked (Japanese companies not infrequently demand massive amounts of unpaid overtime) reveals an even more pitiful truth – the average hourly wage for animators is estimated at ¥298 ($3), that for artists ¥689, and that for directors ¥1,412.

For reference, McDonald's employees in Tokyo can expect an hourly wage of ¥1,000.

An animator says,
Quote:

"I worked until late each day, my health was ruined and I can't lead a normal life."

This is the complaint of a 24-year-old animator who entered the company March last year. Of Taiwanese extraction, he came to love Japanese anime and came to Japan when he was 18. After graduating from a Japanese language school, he worked with colour design at Studio Easter.

At the time he thought it was the culmination of a long-held dream, but it soon turned into a nightmare.

After entering the company as a trainee, he found himself paid an hourly wage of ¥250 (¥2000 a day), far below the Tokyo minimum wage of ¥821 an hour.

As he could not live on such a wage, he was forced to subsist on payments from his parents.

After finishing his training, he found himself on a base wage of 150,000 a month. He did receive one day off each week, although he was "sometimes called in to work" even then. He never received payment for overtime or work on his holidays.

His superiors were unsympathetic: "This is a matter of course in the anime industry. If we obeyed labour laws there would be no company and no anime industry."
It's no better for mangaka, so weebs, don't do it. I know you love your anime and manga but if Japanese people from Japan are having trouble living on the wages, there is no way in ******** a gaijin like you will ever succeed. Not to mention they're outsourcing almost everything now, so soon enough there will be no anime studios left in Japan except Ghibli, which will never,
ever
hire you.