XMegantronX
(?)Community Member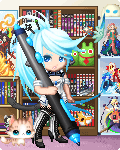 Posted: Thu, 29 Mar 2012 21:53:15 +0000
Nathaniel Mea
XMegantronX
Nathaniel Mea
XMegantronX
Nathaniel Mea
Personally I have never sugar coated or used the sandwich critique technique. I give the crit as I see it. I comment on what I see, and if I don't see anything good with the image, I will not say anything good.

I've rarely had any issues from people not liking my crits though, the few times I have they've acted the same way to all crits they've got.

And I agree with Fansub, not every picture have something good to say about it.

What people need to realize is that they are not their art. Their art may try to say something, but they are not their art.

The peice is a product, and they are not their product. Hell, best thing a person can do is to learn how to destroy a picture they love. That way they don't get too attached to their art.
well, that's your prerogative. i created this to make a basic outline to give a balanced review of a piece. i know people will do what they want.
and yeah, people do need to view their art as something not personal, but writing a really harsh review may start arguments in which nothing is solved. but then again, that's why i posted the second half about taking critiques.
To be honest though, most of the regs here know how to both give and take crits. Hell most of us have had teachers tear up our art and have professionals tear into our art. We say what we say because that is reality, that is how a critique works in a professional/student setting.
There are no worthless flowering of words or ridiculous fluff used. sure, they can tell you why something works, but they also add why it works and why it works and the rest don't. That is, if they find something that works. I've had many of my images rejected full out by editors or commissioners because the image was wrong or not what they wanted. And believe you me, they will let you know why it is s**t.
Making a guide/guru thread in this forum is a great risk, especially with a subject such as Critique. We are all Students, Serious Hobbyists or even a few Professionals. We KNOW how to give and take it, it is after all part of why we are here in the first place.
lol, i don't mind if i raise controversy. i'm interested in what people think so i can get a better idea of why people spew hateful comments while critiquing to make the artist want to go home and cry or why, when given a critique, artists either put up their fists or ignore. i think i posted the little line about saying something good because i had to in college critiques and even though it was a very small part of the critique, it gave me strive to continue through all the mistakes i still had to deal with.
so should i omit the part about making a nice comment?
I don't really care what you do, it was just a warning.
and to be honest, I've never had anyone hate my crits. As I said in my first post, the only few times I've had, they have been acting the same way with every other crit they've received. I don't have problems with harsh crits myself. I find them refreshingly honest and to the point. If you post on a place like the PP, where posting means you want a crit, then you will have to be able to take them, no matter the flavour. If you only post there to get a**-pats then the PP isn't the place for you.
well, i never said you had to be soft. personally, i like detailed critiques who point out all the flaws they can with my work. i honestly like knowing and i'm at the point where i don't need a praise to keep me going. i can do that on my own. but i felt there are some here younger than i who haven't built that up yet. and i never said pp is for a**-pats. i hate it when people post there only wanting compliments. i ran into one just yesterday, in fact. so i'm not sure where you were going with those comments ><; sorry. the compliment is only a fraction of the crit, so i didn't think people would latch onto it with such force. *makes a note to put that it's optional*
and thanks for the warning anyways, i suppose. and thank you for commenting.