VeLannaC
(?)Community Member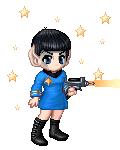 Posted: Thu, 14 May 2009 05:38:01 +0000
Hello and welcome to our art contest (theater). There are two hostesses here. Sarah and Katy. Sarah is taking on the role of the Phantom and Katy is a person at the party. We just have these roles to make it more fun and... interesting.
It's themed after the famous Phantom of the Opera as you can see. This art contest is to request art of our
original characters
and possibly get some freebie fan art and avatar art.
Announcements
05/14/09 ~ Opened! First person on gray list...
05/19/09 ~ Getting upset that no one is coming...
06/11/09 ~ First Entry!
06/16/09 ~ Forgot to update this... Lots of people have been entering and it's turning out to be a great contest. We've got affiliates, banners, prize and category ideas, and lots of wonderful contestants!
06/23/09 ~ First Entry of Nazar (Katy loves it)
06/24/09 ~ We made a DeviantArt which can be found here
07/01/09 ~ Katy officially names the thread Charles! Meilume submits here second entry. Carter and Dolce
07/02/09 ~ Sarah went through most of her subscribed threads and asked artists if they would like to join. A few have agreed to join. New front page banner. Sarah is also trying make the whole thread a little neater
07/06/09 ~ neashnah posts here WIP of Dolce. Page thirty-six
07/06/09 ~ Sudden surge of people which is very nice! Another entry from Kusareta Himawari who will be drawing Ace and Jack. Sarah is back from LA and the Anime Expo. Post if you want to see some pictures she took!
07/07/09 ~ MayaYukihime posts here WIP on page thirthy-seven. From now on Sarah is only adding you to the categories post if you give her the art. It's gotten too confusing for her
07/08/09 ~ An Urn was donated to Katy by a friend of hers! And she said she'll give it up for the contest and quest one later, after we have the prizes. Thank Katy for being kind enough to let us have it as a prize!
07/16/09 ~ We finally get another entry!
07/21/09 ~ We can calculate Charles's age now!
07/22/09 ~ "Behind the Mask" section updated, bumpers start, and MayaYukihime posts here awesome wip of Ace and Jack on page 51!
07/30/09 ~ CyCyDark submits her entry of Glenn. First entry of Glenn
08/08/09 ~ We get a huge donation from anonymous!
08/09/09 ~ Turns out it was a scam and the person asked for their gold back. Now were back 109,155 gold..
09/15/09 ~ Beautiful banner from Aniles on page 83.
10/17/09 ~ My oh my. Katy and I both haven't been on for a while. She's moved on to deviant art for her main site and I usually am just near a computer and listening to music. From now on, if anyone would like to contact us please me, NatsumiWolfSC. I try to log on occasionally and check all my PMs.
10/20/09 ~ Sarah is grounded from the computer at her mother's. She may get on Tusedays and every other weekend.
11/11/09 ~ Another quiet day with Charles. No new entries of any kind but special thanks to Kuki X3 for stopping by often.
04/18/10 ~ After many a month we finally have another entry! Thanks MayaKuroyuki for your wonderful picture of Ace and Jack.
10/11/10 ~ I am greatly sorry for the lack of updates and activity in the thread. Katy and I have just started our freshman year of high school and we're going to two separate schools so it's difficult to find time to sit down together and judge the photos. I'll try to find time within the next month to do so. We're also short on prizes so I'm considering selling some of my items or giving them away as prizes. Again, I am greatly sorry for the delays and I'll try to announce the winners very soon. Sorry for causing any doubt or mistrust.
11/08/10 ~ The school district Katy and I are in is having a four day weekend so I'll try my best to get to her house at some point to discuss winners and prizes on Thursday, Friday, Saturday, or Sunday.
1/09/11 ~ First update of the New Year! Sorry for the delays but we have decided on the overall winner, some other winners, and an alternate to our original prizes.
1/31/12 ~ Winners announced and prizes being handed out
THE ULTIMATE ART REQUEST - Estimated End Date - June 11th, 2010
[

Introduction

] • [AboutThePhantom] • [AboutThePartyGoer] • [AboutThePartyGoer] • [Rules/White-BlackList] • [Categories] • [Contestants/Entries] • [OtherIdeas] • [GivenArt] • [Reserved] • [Reserved] • [Funds] • [Donations] • [Affiliates] • [BehindTheMask]