Sakura lady of death
(?)Community Member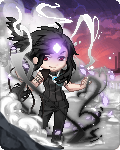 Posted: Tue, 17 Apr 2012 19:39:35 +0000
W
elcome me harties to Sakura's and Aoreena's...
Here we are merely asking curious and maybe bored artists who would like to draw our characters from a story we have been formulating, and not to toot too many horns but I might add it has plenty of
ACTION, ADVENTURE, ROMANCE, AND OTHER EPICNESSES..ES
...So yes, we think it is rather fun, and so we hope this contest will be fun for others as much as the story and the characters are to us. <3
We'll include small backgrounds for each character so you can get a feel for them and thus maybe think of something to draw, however don't feel pressured to draw stuff based on the story.
Go NUTS! Have FUN!
Ya wanna make one of the pirates eat an apple pie while an apple in a tree cries for its fallen brethren? GO FOR IT!
heart
Maybe you want to force a few of them to dance around a campfire like hippies--or race with cows--plunder chickens from a Goose--swash buckle with Ronald McDonald--whatever you wanna try, please feel free to do so!
heart
If you want to draw the characters zooming around the sky (well they are sky pirates ;D) feel free to design the ship however you wish! Creative freedom hoooo! <3
Still strapped for ideas? ;3 Aoreena and I both love:
Romance, Action, Wackiness, Funny, and Sweet stuff
. Hope that helps!
Ok, so say you wanna take part in this contest? Here are just a few
rules
~
gaia_gaiagold
Do not steal the art! Please. Its just not nice you know. ;3
gaia_gaiagold
When posting entries you can place them in the thread or via pms/ When posting in the thread
quote Aoreena and myself/When pming send it to both of us.
heart
gaia_gaiagold
Please keep your art PG-13, though if you have ideas that may be a bit more so, then please pm either one of us the details of your ideas to discuss if it will work with Gaia ToS rules.
gaia_gaiagold
No vector art please! All other styles are more than welcome. If you are unsure just ask. :3
And lastly,
just have fun!
pirate
The Deadline for this contest me hearties is

July 18th!
Updated Deadline for the Contest is now August 7th!
The Deadline for this contest is now August 20th *Final Extension <3*

~~~~~~~~~~~~~~~~~~~~~~~~~~~~~~~~~~~~~~~~~~~~~~~~~~~~~~~~~~~~~~~
gaia_spoons
Announcements
gaia_spoons
gaia_star
Contest Opened~April 18th! Need to add Ai tektek/DA link! Mini contests in the works...<3/Banner being worked on <3
gaia_star
1st mini contest begins as of the 27th! ;D
gaia_star
Random
Interview with Koko
the pirate can be found on page
26
<3 Possibly more of these to come for some of the other characters! :3
gaia_star
Another random
interview
--this time with
Kathooloo
and can be found on page
34
. <3
gaia_star
As of May 7th we have decided to
take out Kathooloo and Dr. Edenfield
from the contest simply because we feel they are not as fleshed out as some of the other characters are as of now. If anyone has started drawing either of these characters let us know and we shall work something out! :3
gaia_star
gaia_star
Also, May 7th-- We are adding more prizes to the contest! Hurray!
gaia_star
Character prizes fully edited!
gaia_star
7/7/12~ Aoreena and myself are contemplating extending the contest. This coming week will decide that for us: We are looking for
at least 2
pictures for each character/ category so as to make the contest judging more of a challenge/interesting. :3 Stay tuned for more updates! <3
gaia_star
The contest has been updated to last until
August 7th
! :'D
gaia_star
8/20/12: Officially closed to entries. Late submissions available until 5pm Eastern Time. No later please! :3
gaia_star
Judging in process: estimated date~ 8/26/12
heart