Shandya
(?)Community Member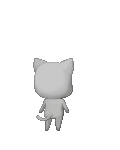 Posted: Mon, 20 Feb 2012 17:39:50 +0000
★
..
Welcome! I'm glad you took the time to stop by MojaSobieski and Shandya's Farewell Gaia Art Contest!
We are both big Art collectors and decided this is the best way to say farewell.
We look forward to your entry(s), Please read on for more information!
Wont you join us in saying farewell and take the chance of winning an OMG?
A N N O U N C E M E N T S

+ - - - ★ 02/21/2012
Thread is created!
+ - - - ★ 07/29/2012
Thread completed!
+ - - - ★ 07/30/2012
Thread is open to chatting!
+ - - - ★ 07/31/2012
Contest Start and End Date as well as WIP deadline is up!
+ - - - ★ 08/31/2012
Added a New character sheet to Alixia. Labeled "Alixia in Today's Time - With Horns"
+ - - - ★ 11/25/2012
The WIP Deadline and the Over all Deadline have been changed to To be decided
This has been done because we feel we don't have enough entries to end it right now and it seems alot of you are worried about how much time you guys have with the seasons being right around the corner. So don't panic you now have more time!
+ - - - ★ 01/18/2013
So a new date has been picked! August 21 2013! I would like to inform you that this date wont get pushed anymore so please please make time to get your entries in.
+ - - - ★ 08/21/2013


Shandya

OK EVERYONE HERE IS THE DEAL.

MojaSobieski, the co owner of this contest (the person who is supplying all the prizes, the main owner of this contest and of the character deb.) wanted to extend this contest because of the art pieces she noticed werent given enough time to finish. While this contest has been in action for a year now we are going to give you at most 4 more months. The new date hasnt been decided yet. We will get that date up asap. Assume you have 2 to 4 months to finish. No more then 4 thou, no less then 2. So don't panic. If you have a problem with this extend please message me or moja via PMS and tell us whats going on and we will figure out how to make it work for you.

For those of you who havent entered and wanted to but didnt because we ended today, you now have time to. But be aware this contest will not be extended again. The new date will be the end all dates so if you can't make that date, im extreamly sorry sad

we love you all and there was just to many people commenting that they didnt have any time and were pulling out due to it..


the new date will be up no later then monday so keep checking back for a new update.
Start Date + - - - ★ 08/1/2012
End Date + - - - ★ December 15th 2013 (Sunday 12am EST) Winners will be announced on the 16th (time not yet decided)


All WIPS must be entered by 8th. no new wips will be allowed to enter. After the 8th only finished products may be entered.

-----------------------------------------------------------------