fatimagic
(?)Community Member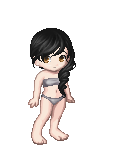 Posted: Thu, 26 Apr 2012 02:14:30 +0000
Okay, so I frequent Cracked.com, as I like reading their lists and normally, I find them funny. But anyone else here who knows Cracked also knows that they have an infamous penchant to overanalyze things.

I was reading this article titled, "5 Romantic Movie Gestures That Were Actually d**k Moves", saw that "Beauty and the Beast" was among the titles featured. I, like some of you might be thinking, had kind of a WTF moment. But, oh, it gets better.

In short, Cracked attempts to theorize that Belle is a victim of Stockholm syndrome because she falls for the Beast, her captor.

BULLSHIT.

Like I said, normally, I love Cracked, but Cracked is like TV Tropes. They often cross a fine line between being funny and informative, to being elitist assholes.

I wouldn't have posted about this other than the fact that it royally pissed me off. Here Cracked is, applying a serious medical condition to a harmless children's film about love, and not judging people based on their looks. Stockholm syndrome is not something to be taken lightly. Belle is by no means portrayed as an impressionable damsel in distress who lets the Beast do whatever he wants to her. She's fiesty, independent, and shows the Beast up on more than one occasion.

She only returns to the castle and helps the Beast, because I don't know, he saves her ******** LIFE. It's not like he ordered the wolves to attack her if she ever tried to escape. Not to mention, HE LET HER GO. A real abusive captor doesn't do that. This is a love story. Not a psychological thriller. Maybe I could understand the Stockholm analysis if it was, but this is a harmless, beautiful children's film.

Anyways, the full article can be found here. Thoughts?