`J i r a i y a
(?)Community Member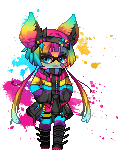 Posted: Tue, 22 Jul 2008 01:34:20 +0000
The BIGGEST Thread in the whole Retarded Olymics Event. <3

Congratulations everyone! We've made it to 10k+ Replies! THATS AN ACCOMPLISHMENT!
Let's aim for more pages and replies to come!

FOR THE LAST DAY OF THE EVENT, WE AS AEKEANS ARE DRESSING UP AS ZURGS, ORCS, OR ROBOTS. DO YOUR PICK, MIX AND OR MATCH. BUT HELP SUPPORT OUR PRIDE THE BEST WAY YOU CAN. THIS HAS BEEN AN ENJOYABLE EVENT, HOPE I HELPED YOU ALL ENJOY IT AS WELL!


CHECK OUT THESE AWESOME AMAZING VIDEOS FROM SUPPORTERS FROM THIS THREAD! ;D<3
WANNA HELP US REMEMBER THIS EVENT FOREVER?! MAKE A VIDEO FOR US! YOU CAN DO IT !<3
[1] Thank you very much Jessi <3
[2] Amazingly funny! THANK YOU M000KAU! WE LOVE YOU!
[3] ANOTHER VIDEO FOR ALL TO WATCH <3
[4] Another video from another amazing supporter! <33
Oh come the ******** on. ;D
We're Aekea. Srsly. I'm sick of being behind and or LOSING TO EMOBITCHES. Let's stop all over Durems faces, and take the lead. Srsly, Liam>>>>>>>>>>>All other NPC's. So how are we behind? Let's do our best, and play tell our hearts content. We need to motivate and support one another, we got second last year, let's aim for the best. (:

As we keep this thread alive, I will contribute the motivation on my part. With that, I bring a simple contest. On pages 30, and 60, I will be giving out a Thank you letter for July 2008 for the first poster on those stated pages. SOOOOO, let's keep the support coming. (:
We can do this!
Okay, i've given out the two thank you letters for this month. BUT WAIT, prizes aren't over yet. I've got a December thank you letter for 2007. Because its the last letter to give away, it has to last the rest of the event! Which means, this letter will be given away on page 150. That's right, 150. So help us get to 150 to get yourself a letter. Also keep in mind, i've still got 6 cute pandas to give away. ;D Try your best AEKEA~

RAWR~
We're currently tied for third place! With a total overall average of 6.22, along with Gambino. With three days left in the event, we MAY NOT get first or second, but don't like that discourage you. WE CAN AT LEAST MAKE THIRD! ;D
And third is ALWAYS better than last. We can do it guys, I believe in our team, so should you. Now just work your butts off if you have an average of 6-7 and below! For those whom already have higher averages, THANK YOU FOR HELPING OUT YOUR TEAM! <3

I'm giving away my items, for the sake of our teamwork. Its MOTIVATION, SO COME ON, YOU CAN DO IT. (:

IMPORTANT NOTICE! IF YOU HAVE ALREADY WON AN ITEM, I'M SORRY, BUT YOU WILL NOT BE GETTING ANOTHER. WE HAVE TO GIVE OTHERS A CHANCE <3



Alrighty, i've got 4 pandas right here. Unlike the letters though, these will be given to random people whom I feel deserve them. In order to be up for a chance at winning one, stay in the thread. Chat, hang out, have fun, and enjoy the event. The longer you stay in here to chat, and keep this thread alive, the better your chances are at receiving your very own panda bear.

PANDAS ALL GONE

Alright. I've got 4 of the new imps. Two angelic and two Demonic. ;D
The angelic and demonic ones will be given out differently. Look below if you want to see how to win the one you want. ;D


Angelic Imps: Just like the letters, they will be given out on specific pages. One on page 300. and the other on page 550. We can get there! ;D
And win yourself an Angelic imp!


For the Demonic Imps: I'll be giving them away kinda like the pandas. Whomever I feel has truly done an OUTSTANDING job in supporting Aekea, will end up getting one of these babbies. This means: Monochrome avatar, pimped out Aekea signature, Fanart that you've done, High scores in the game 9.5+ But just having all of that doesn't mean you get it. You also have to contribute to the thread, and help give support to our team. YOU CAN DO IT ;D

First demonic imp has been given out to Jessi. For her very awesome video, in which, explains itself. <3
ALL IMPS GONE. Angelic and DEMONIC

Alrighty, we were generously given a LOT of items to give away to our fellow teammembers. xD<3
The generous donator is TigerZahn. Be sure to thank her whenever you see her, whether you win a prize or not. <3

Okay, here are the rules for winning the prizes donated by TigerZahn.

OKAY, a second round of items has been given to us by a member named ForeverRemember. <3
Please thank her whenever you get a chance! <3

Everyday, I will be giving out THREE prizes from what she donated. I'll list the prizes as follows. In order to be in the running to win a prize, you just have to post, that's it. And this is how it will work. I will post that i'm giving a prize away. With that, I'm going to randomly generate a number between the number of pages.

Example, If we have 369 pages. I'm going to generate a number between 1-369. Whatever number that is, is the page that the winner will be on. With that, I will post a second time, a continuation. From that it will be 1-14. Whatever number corresponding to the number of the poster on that page, will win the prize! ;D
Sounds awesome, huh? :3

Now here are the prizes:
Yama No Tamago-

[s]Padmavati's Lotus-
[/s]
[s] Demonic Ear muffs-
[/s]
Go Phones-
WTF hat-

. Aekea water festival shirts-
Thank you letter for April 2006-
Thank you letter for December 2007-

. Thank you letter for August 2007-
Owl White Kachina Dancers Wings-

[s]

25k GOLD PRIZE <3

[/s]
TLDR hat-
Angelic Ear muffs -

[s] Ancient Chest-
[/s]
. OMG box-
Grace of Aphrodite-
Magical Girl-



Whip of Ice- no image




Oridae- no image




Pig plushie- no image




Frost bite blade- no image




Go-player- no image



Okay, now notice how each item is numbered. Once someone from a page wins, I will than generate a number 1-12, depending on which number that person gets, is the item corresponding to that number they win! ;D

Now, some of you may be wondering well "What if someone gets a number of an item already given out?!", well, don't worry. I will be deleting the number off the items give out, and re-numbering each time. To make it less confusing ;D<3

So stick around to win some of these awesome prizes.