The-Lady-Anatola
(?)Community Member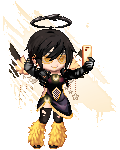 Posted: Thu, 20 Sep 2012 18:47:15 +0000
Thanks everyone for helping me out with my other achievements. heart
To give back, feel free to post your threads here, and I'll add them to the front page for others to see too.

If you want to be advertised, give me a quote!

In general, I advertise any thread I see that doesn't have a lot of posts yet, so hope you don't mind the extra boost. 3nodding

Rules and Guidelines:

Update:

Since this is becoming a recent issue, I will state this here for everyone to see:
I will ONLY advertise achievement threads or threads you would like to get an achievement from (aka getting Threadmaster on your quest thread or whatever). I unfortunately will not advertise anything else: no shops, no guilds, no quest threads, no charities, no contest threads UNLESS YOU ARE TRYING TO GET AN ACHIEVEMENT ON SAID THREAD. I might take a look at it, but I will NOT advertise it here. I won't get mad at you for it and I am not mad at anyone who has done it before, but I CANNOT help you in that case.

The type of advertisement I will NOT stand for are links that lead OUTSIDE of Gaia. THESE, my friends, are against the TOS, and I WILL blacklist and report you if you link anything of the sort here. I've already had numerous issues with offsite advertising here, and I will NOT tolerate it in any way. You have been warned.

The following are just guidelines, so it won't bother me if you don't pay attention to these:

1 - I'm not likely to change my avi to help with Nudist Colonies or Hive Minds or Prayer Circles, BUT I'll be more likely to help if you ask my mule account that frequents the thread too. However, if you are very close to completing it, I will likely jump in.

2 - I can help with Clambakes and will not likely gender bend again in the future. I've done it twice, and as much as I love it, I think I've gotten my fill. I have a male mule account you are happy to ask for assistance with Sausage Fest.

3 - If you refer me to an active Hive Mind thread you'd like to participate in but you do not have the required item, I will probably buy it for you if it's not too expensive. Just ask... you never know.

4 - I can gift you something or trade you something for Someone Likes You and Swap Meet. It won't be worth much, but I can do it. Just ask.

5 - I have a pair of wings available so you can gift me Buck Teeth for Tooth Fairy. Just poke me when I'm online and I can put them on for you.

6 - Feel free to link to your shop for Marketplace related achievements. I won't spend too much, but I'll be happy to help you out if the prices are reasonable and I want something enough.

7 - I accept all friend requests for achievements, but I am likely to take you off my friends list after you get the achievement unless you leave a good impression on me and maybe talk a little or something.

8 - If you need a tip achievement, I might just spam tip you until you get it. Hope you catch me in a money flinging mood.

9 - The more often you pop in the thread, the more likely I am to spoil you.

heart


All bumps are appreciated and tipped, although I might only tip the first few if you bump a bunch in a row. xd
My Achievements To Be Earned
Conventioneer
- Last basic achievement to earn, and I'd be very grateful if someone was generous enough to help with this.
heart
Alchemy Level 3
- Working away....
Help these threads too!
- These threads may need more than the category they're in. Quote me to be added to the list, and try to quote me again when your goal is achieved.
(The ones with a
heart
next to it have been on the list for a while and could really use the help!)
- Popular Threads/Mega threads:
Daily Zuppa
- Inquisitors:
Batkei
Velocity-Love
BlademasterKnight
- Firestarters:
DarkLavi13
heart
- I have been working on this thread since November 25 2012. PLEASE HELP GET FIRESTARTER.
Wistful Stars
Seeky
Panamagurl
Lady_of_Defiance
goldenfox_mvb
ll-Frantic-ll
- Threadmasters:
PandaPlushiee
Lace Box
psychotic midds
slp101
- Ultimate Player: Anyone can add me,
Skyler Dunes
,
Jethro Veltread
,
Detra Melfic
, and
Kia803
.
Skyler, Jethro, Kia, and I have the achievement already, so you can remove us afterwards.
Detra could still use help with it.
- My Regulars:
Skyler Dunes
Jethro Veltread
Bleach1114
Kia803
Detra Melfic
The-Lord-Alotana (my mule account)
- Cool Threads of Cool People:
- Blacklist:
You will only be added to this list if you post offsite links or are detrimental to anyone's achievement efforts. So don't.

marvid
marviid
iiichantik
ayucious
My Earned Achievements
Perfect Attendance
Elocutionist
Millionaire
Inquisitor
Firestarter
Megathread
Threadmaster
Mark Twain
Conversationalist
Tycoon
Clambake
Gender Swap
Sausage Fest
Hive Mind
Nudist Colony
Popular Thread
Prayer Circle
Mega Tipsy/Super Tipsy
Big Tipper/Lavish Tipper
The Perfect Setup
Invisible
Tooth Fairy
Ultimate Player
Holiday Group Art!
- Ready for Delivery in December!
Acceptance into the picture is now closed. The picture is now in progress and I will update on its status when I can. Thanks everyone, and keep on achieving!
Group Art Roster:
The-Lady-Anatola *done
Skyler Dunes *done
Jethro Veltread *done
minty-fivestar *done
Blaizekit *done
Amy Reinvented *done
Bleach1114 *done
Art Policy:
- CURRENTLY ON HOLD. I will not be giving out any more freebies until my art queue is EMPTY.
Every 10 pages I'll give out some free art to the first one on the page if I see you've been active in helping other threads of the Achievement forum. Doesn't necessarily have to be my listed ones, but I'd appreciate it.
HOWEVER, if I see you've been bumping my thread excessively just to get to that particular page, I will not draw you.
I don't mind once or twice every once in a while, but don't go crazy. I don't need Megathread anymore.
sweatdrop
Page 50:
Bleach1114
Page 60:
aww shxt
Page 70: g00kie_m0nster (in queue)
Thank you for all for helping me with my completed achievements! I'll be browsing the Achievements Forum for others in need, so feel free to ask me for help.
heart
Thanks everyone!
heart