Arynaria
(?)Community Member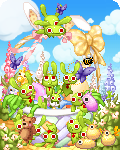 Posted: Sat, 01 Feb 2014 01:36:53 +0000
•*¨*•.¸¸.

INCENTIVE PRIZES

: .¸¸.•*¨*•



I will do free avatar art for posters

#50 (Popular Thread)

, #100, #200, #300, #400, and a super special one for #500 (Mega Thread).
(Note: Prize-winning posts must be part of the sentence game, not an emoticon or "Helping!" If they are, the prize will go to the next poster who followed the rules.)
Avi Art Winners:
1. Andrea Thomas for post #50!
2. ??
3. ??
4. ??
5. ??
6. ??


Winners can PM me with their art request.
_______________________________________________________________________
At the moment I'm going for
Popular
/
Mega Thread (500 posts - got through my other art thread)
,
Threadmaster (100 <3s)
, and
Inquisitor (100 votes)
.
I also need less than 25 more tips for Super Tipsy.
All gotten, thanks everyone!
heart
Anyway...
I wanted to make a more interesting/constructive Popular/Mega Thread, so I thought of
The Never Ending Sentence
game. Have any of you played? If not,
here's how it works:
Someone (like me) posts a phrase, but cuts it off in the middle with something like "and, or, because, otherwise", etc.
The next person to post must continue that phrase, but also cut theirs off in a similar way.
The next person does the same with the person above them, and so on and so on.
Example:
Poster 1 : My brother's horse broke out of the barn one night, because
Poster 2 :
"My brother's horse broke out of the barn one night, because"
when he went to lock the doors, he was interrupted by
Poster 3 :
"when he went to lock the doors, he was interrupted by"
an alien spaceship that appeared overhead, shaped like a
And so on!
That's it. It's very simple (and fun), but there are a few rules to keep it flowing nicely:
1) Copy/paste or quote the phrase you are continuing, so we don't get confused in case of simultaneous replies.
(You don't have to quote the entire massive sentence, just the bit you're continuing. See the example above.)
2) Your addition must make grammatical sense, and read like it actually connects to the previous post.
(You can get quirky with the subject matter, but overall it's gotta connect properly. Read it out loud if you're unsure. I will fix/tweak the wording (as little as needed) for the parts that don't make sense.)
3) Don't start with a capital letter, unless it's a proper noun (name, place, etc).
4)

Never

end your phrase with a period, because you're supposed to be setting up for the next person's reply.
5) Try to allow at least one other person to post between your own replies.
(This won't be super-enforced since many people here are also working on Conversationalist/Elocutionist, but please don't be too spammy.)
Short phrase are fine, even just one or two words.
As long as it keeps the sentence going.
You can add a slightly longer phrase if you wish, but it can't be
too
long or feel like it ends a thought.
I'll also piece together the entire sentence as we go so we can all marvel at our ridiculousness, and
when we hit 50 posts (for Popular Thread), if it's still going strong
I want to try for Mega Thread as well!
I will tip as many people as I can, and help you out in your own threads.
I'll start us off:
_______________________________________________________________________
Once upon a time there was a newbie Gaian who decided it would be a good idea to