SeelennDieb
(?)Community Member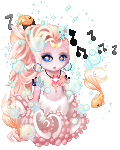 Posted: Thu, 28 Jun 2012 20:25:45 +0000

gaia_angelleft Hi everyone! ♫♪
I would like to help people to get their achievements, so here there are some ideas and info that could be useful.



Edit:

I recently opened a new artshop. Feel free to visit it! heart cat_3nodding


Now, as it used to be this thread, you can take a look, there is help for getting some achievements!
If you liked this topic, or it was useful for you, please, I would really appreciate if you

BUMP
it.
Remember always checking first (in your achievement's page) if you have the achievement that you are going to do: AVAILABLE. Sometimes it may happen that you have to unlock them, doing others first.
Ok, let´s start:


Tooth Fairy:
I´m always wearing wings, although they are hidden (can be checked at my profile or in the options of the items I'm wearing) so you cand send me "buckteeth". If you want it back, please let me know and I will sent it to you.
If you don´t have a "buckteeth" to send me, ask me and I will send it to u when I´m online.

Gender Swap:
This is a good thing that maybe not everybody know. HERE you can get 2 free potions to change into a boy/girl. After that you will have to pay for them, and those which are free can´t be sold or traded.


Bidding War:
I prepeared something for you in my STORE in marketplace. Bid 1 gold in each Token.
(You need 10 bids in the same item to get the achievement, and I put 10 tokens)


Generous:
Give a gift to someone. If you don't know who could you gift, you can send me any junk of your inventory, like the crumpled papers, or anything without value.

If it happens that you don't have the Tooth Fairy Achievement, and you send me bucketheet, you will receive both achievements.


Somebody Likes You:
Quote me here that you need this, and I'll sent you a gift. Then you'll get the achievement.

If it happens that you don't have Tooth Fairy, let me know, so I'll send you a bucket theet and you will be able to get that achievement too.

The Perfect Setup:
Just quote here that you need this one, I'll quote you back with the phrase "That's what she said." and you will get the achievement.

Flatterer:
If you need this one, you have to post just "cool avi" in somebody's profile. No capitals, no point, no quotes, no emoticons, or it won't work. You can do it in mine if you want.


Overstocked:
Put for sale in your marketplace store, something cheap, like 20 tokens (1 per slot). You can post here that you are going for Overstock, I'll be glad to help and buy.


Happy Birthday!:
You don't need to wait to your birthday, you can change the date in Account>Preferences to the date you are doing this, log in, get the achievement, change the date again. You will still have the achievement.


Friendly & Befriended:
Feel free to send me a friend request in order to complete the achievement.
▬▬▬▬▬▬▬▬▬▬▬▬▬▬▬▬▬

●
●
●
●
●
gaia_angelright
I also help in

Clambakes

, and bump

PopularThreads & Megathreads

and quote for

Mark Twain

, when I'm available. If you have any question, I'll be glad to answer and please feel free to post here whatever you need.
gaia_kittenstar