LilChibiusa
(?)Community Member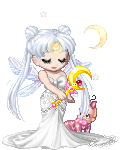 Posted: Sun, 21 Aug 2011 23:46:37 +0000
Welcome to the voting thread for the City of Time's Invention Contest! We have two excellent inventions in this thread! Read each invention description carefully, and vote for the person whose invention you like better! Voting will close at 11:00PM Central. As always, soliciting votes is not allowed. Have fun, and remember to bump this thread!
zrofyre
Hi there! This is Zro, and I'm submitting my invention / idea.
An Umbrella. Yes, I will invent an umbrella, but not just any old umbrella. This is a survivalist's umbrella.
The main purposes of this umbrella are:
- to supply water
- to supply light
- to perform some basic help / distress locator
To supply water : The shaft of the umbrella shall be a hollow, clean cylinder. Utilizing condensating techniques and principals of balanced chemical stasis, the ribs shall hold a protective, waterproof material, that instead of repelling water, will channel it through the ribs to the shaft. The runner of the umbrella shall be a positionally activated filter, to remove particulate from the collected water. The water shall be stored in the shaft / tube and dispensed out through removal of the handle, wherein a small pressable button shall release the contents.
To supply light ( in regards to survivalist situations / leading the way ) : The open cap of umbrella shall act as a light collection, utilizing materials in the building process to maximize light absorbtion. The top notch shall be a secondary storage of light energy, compacting down and compressing the rays for extended use. When twisted, the tip cup shall activate the light, which shall be redirected back out through the ferrule. ( For advanced design, there shall be stages of the tip cup which will activate differing light sources from the umbrella. One from the ferrule, one from the tips of the ribs, and one from stretchers, depending on your need for light, and desired intensity. )
To perform safety / distress locator functions: When held in a human hand ( bare, no gloves ) the crook handle shall feed off the natural magnetic field of the human, conducting some energy away, and magnetizing the signal. The signal shall be activated by depressing a specified sequence on the spring notches within the shaft / tube. The signal will then activate and run ( through magnetic homing signals ) as long as the crook is in contact with bare skin, or until a cease sequence is input.
( for parts clarification )
Lewpy Von Cakes
Hello there, I am Lewpy and I present to you my invention. I have invented a small robotic machine that could locate your missing objects. Have you ever noticed that no machine has been built to solve your day to day problems about those wretched lost items that you can't find then this robot will help you solve them. It is a small sized [about the size of a 5 year old child] robot which would help you find your lost objects by laser and electromagnetic radiations. First, you would feed the exact size or shape of the object you lost on the computer, or show it's picture to the small camera installed on it's face, then you will feed the locations you suspect they may be present in, then viola! the robot will work it's butt off, to try to find your item. It's lasers will help picking up on item's, which it will feed onto it's memory and will compare it with the information or picture you gave. The electromagnetic radiations that it will send will be caught by your satellite remote which will show you it's current finding's and not only that! it will be a small T.V which will show you each and everything it sees from the camera. It's body is flexible, as in, it can transform according to the obstacle it faces, thank's to it's small size and building block like design.

It will be charged by either, the regular electricity or you could also charge by a solar panel built inside it. The solar panel is built inside the body into small blocks and it will unfold once it comes outside, on a touch of a button located on it's back. And then about it's cleaning. It, somewhat, cleans itself with the help of small fans located on it's nook and crannies which will throw out any dust it contain's inside but, be aware that it's outside should be cleaned by you, just dusting or rubbing it would do the trick.