Annual Ball
(?)Community Member
Posted: Mon, 13 Aug 2012 20:39:38 +0000
Welcome one and all!
This is the final contest, among all the first place winners from each room, to see who will be crowned our King and Queen of the Ball of Dreams. Unfortunately I could not fit all of the names into the poll, so if you wish to vote for
punchyy
please post
[align=center][color=red][size=24][u][b]PUNCHYY!!!!!!![/b][/u][/size][/color][/align]
in a post below and I shall tally it up at the end of the voting period.
The Winners shall be listed by room.
☽ ➸ нєιн ανєитυяє ∂яєαм ➸ ☾
King:
Imladris_Endomiel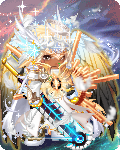 Queen:
kinkyrice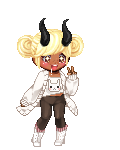 School Dream: Students, no running in the halls!
Queen:
punchyy
ʈɧɛ ɗrɛɑɱɓoɑʈ (airship pirates | fairies | prizes)
King:
Sabatagear
Queen:
Full_Moon83
The Eternal Masquerade: Your Fantasy Dream
King:
HDMI
Queen:
ShexylleStradivari
The Nightmare Dream: Embrace the Horror
King:
RICKMONSTER
Queen:
Kirikizan
☆𝔱𝔥𝔢 Ⓦhimsical Ⓓream
King:
Seiji-Ojisan
Queen:
Ariana Shayde
Good Luck! ♥