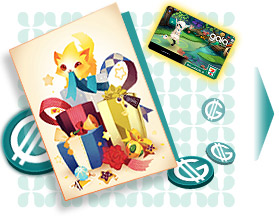 Looking for a great gift? Don't have a credit card and want to purchase Gaia Cash? Grab a personalized, reloadable Gaia Cash Card! Customize your card here, print it out and head to your local participating 7-11 location right away to load it up.
Avatar Cards can be reloaded with Gaia Cash at any participating 7-11 and Western Union location.
For more information, visit the help page.